Last week I shared three maxi dresses for Easter. Today I'm sharing three cute dresses for spring that would also be appropriate for Easter and all the fun events that come with spring- brunches, baby showers, wedding showers, and weddings.
Dresses for spring are a classic item and will always be in style. Go shorter for casual activities and longer for more formal or dressier events. Dresses are great one and done pieces that require little thought other than what shoes to wear with it. They are cooler than pants during the summer and comfortable too. If you are ready to get out of your joggers but keep the comfort, add some dresses to your closet this spring and summer.
This first dress is a knee length tiered puff sleeve dress in one of the season's hottest colors- raspberry. I paired it with nude wedges but a block heel sandal would be a great choice too. You could even dress this one down with a white sneaker.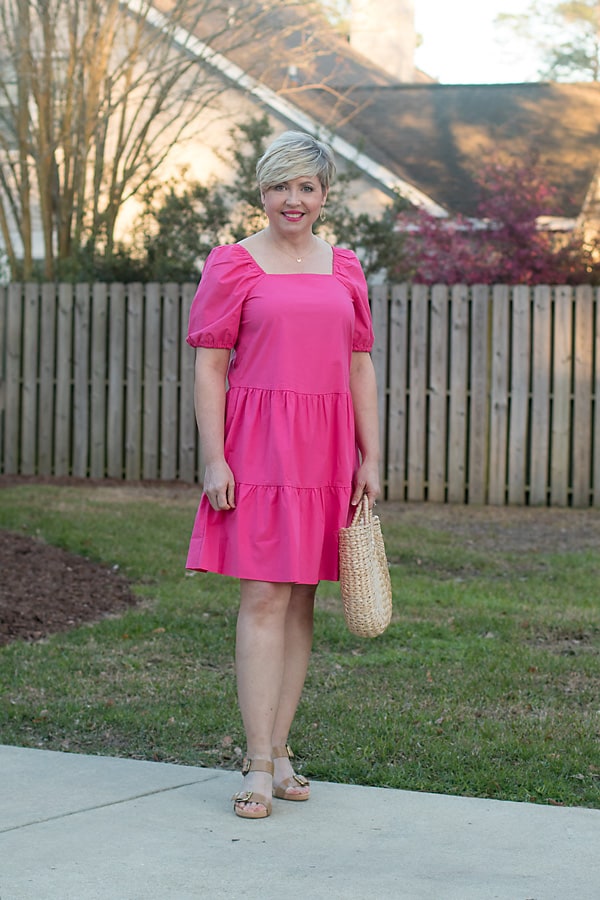 Shop the Look:
This next dress is a sleeveless midi length tiered dress. Tiered layers are everywhere in skirts and dresses for spring this year. I've paired this dress with an open knit button front cardigan.
This dress just feels pretty! Do you ever put on something and instantly feel pretty? This dress is one of those pieces for me. It's a cotton/rayon blend that feels good next to the skin. It's the perfect blend of sexy but modest with the halter style top and longer midi length skirt. This dress comes in a couple of other colors.
This cute bucket bag is from Walmart.
Without the cardigan:
Last, I'm featuring another maxi dress from Amazon. The twist top is a flattering feature for smaller busts, and the higher waistline draws the eye up, lengthening the appearance for petites, making us appear a little taller.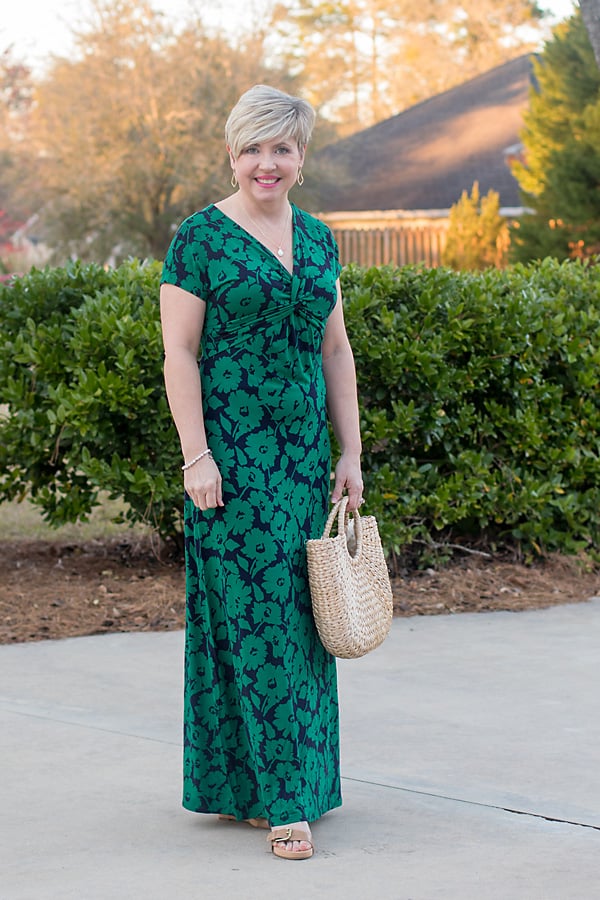 Dress it down for more casual events with a denim jacket.
Shop more maxi dresses:
You may also want to check out this article on nine styles of dresses and the bodies they flatter. For help in deciding what shoes to wear with spring dresses, check out Who What Wear's recommendations.