Hello, and welcome back to the next edition in the Fashion A to Z series. If you are new here, we have been working through the alphabet with a new fashion topic and it's history each week. Last week we talked about motos, and I couldn't move on from M before talking about one of my favorite shoes- mules.
I had a pair of mules before I ever started fashion blogging and really thinking about fashion. I just wore what I liked, and I really liked these. I purchased my first mules, a bootie type with a heel, around 2004-2006. They are shown here in an outfit from 2015. These are the shoes that have survived all the closet purges.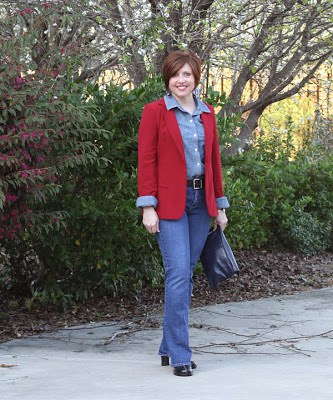 The mule is a backless slip on shoe. Originally it was closed toe but now you can find open toe versions.
Mules date all the way back to ancient Rome, where only a select few could wear them. Only the three highest magistrates, elected officials could wear them. They were called mulleus calceus and came in red or purple.
In the 16th century, an item called the patten came into play. It was more of a slip on shoe covering. By the 18th century, mules came into their own rights as a shoe and not a shoe covering, but were so impractical that only upper class women wore them indoors. It is said that the shoe fell out of favor when prostitutes began to wear them.
Marilyn Monroe and a few other actresses made them popular again in the 50s. While they can be hard to keep on the feet, they are so easy to slip on and off, making them appealing.
A couple of years back, the loafer mule became popular. It's basically a loafer with no back.
Flat mules wear best with skinny or straight jeans and cropped or ankle pants. You can also pair them with dresses or skirts, but I would recommend a pair with a little more heel for dresses and skirt.
A patterned pair can add a lot of fun to your spring wardrobe.
I purchased these during the Nsale for fall last year, but I can see the white being worn this spring too.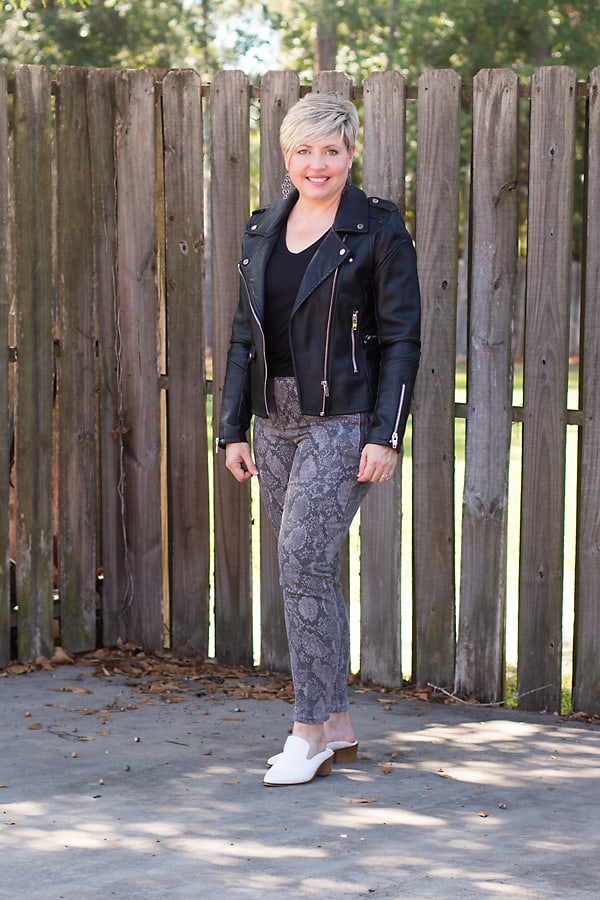 What are your thoughts on this shoe style?
Shop mules: