I get excited for each change of season and new outfits, but in particular, I love summer outfits. I know it's not quite summer yet, but it is Memorial Day weekend and the unofficial kick off of summer.
This post contains affiliate links. I make a commission from your purchase through these links. Thanks for your support.
Along with that, today is the release of GYPO Outfit Formulas. A new round of outfits to mix and match is always a favorite thing of mine. The Summer 2020 Capsule Wardrobe is a fun collection of basics with pops of color. I'm an annual member and an ambassador for GYPO Outfit formulas so I got a sneak peek and the full release yesterday. These summer outfits don't disappoint.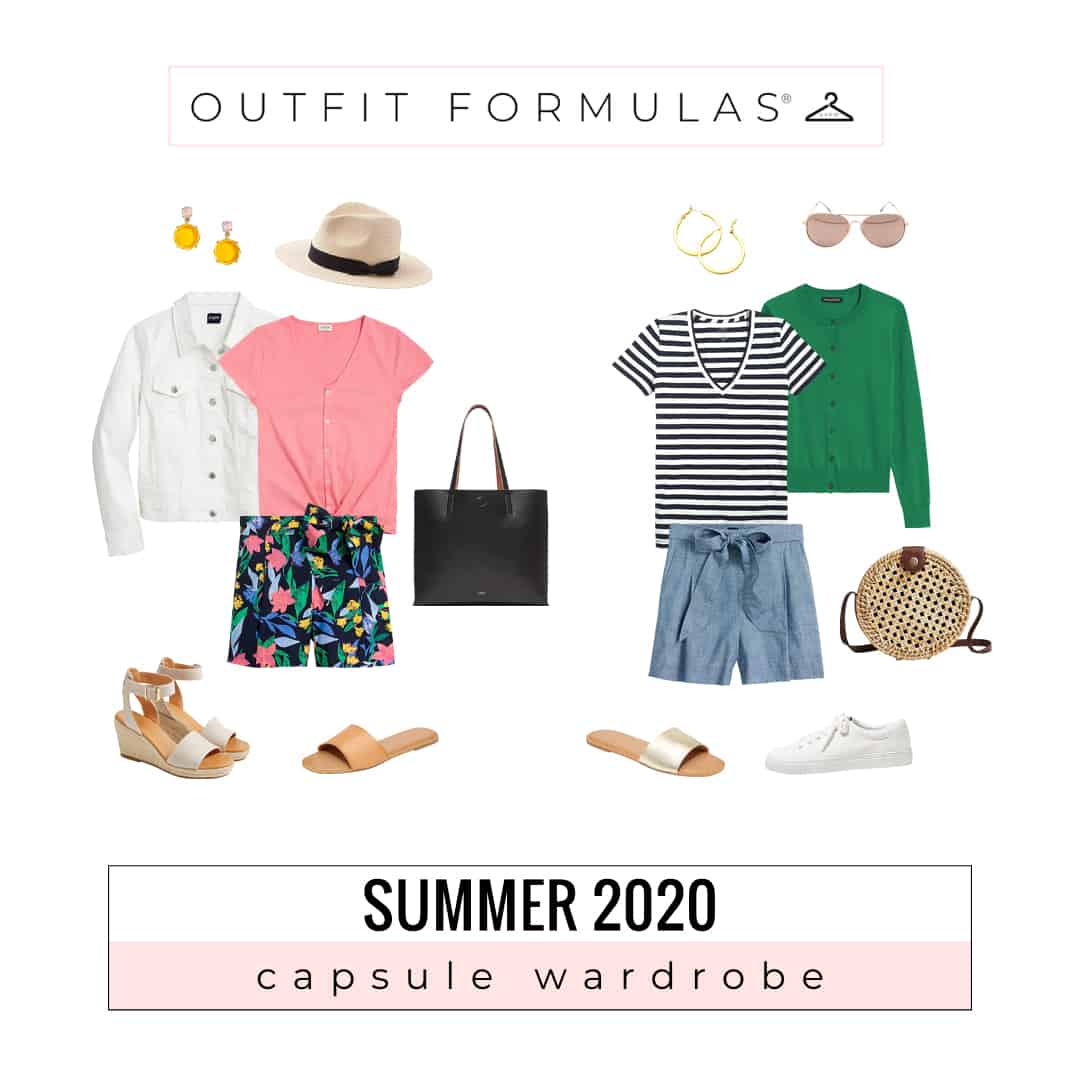 When you purchase a Get Your Pretty On Capsule Wardrobe, you get the following tools to help you on your style journey:
● A capsule wardrobe shopping list of on trend items and classics basics (you're free to shop where you want and spend as much or as little as you want!)
● Links to shop for recommended items online or in store – the work is done for you by choosing items to suit every budget and body type!
● A daily outfit idea created from pieces on the shopping list sent to your inbox so you know exactly what to wear every day (this makes getting dressed the easiest thing you'll do all day!) There are 32 outfits for the summer season + 3 bonus outfits
● A beautifully designed printable outfit guide so you can hang it in your closet when you need inspiration
● The support of an online community of like-minded style sisters on the journey together where we share shopping tips, outfit inspiration, fit advice and make real life friendships!
(Want to know a secret? This is honestly THE best part!)
Style Challenges by GYPO can help anyone stuck in a style rut or in need of a style update.
Members include women of every age and stage of life:
• YOUNG WOMEN: who want to update their student wardrobe as they start their careers
• BUSY PROFESSIONALS: who don't have time for a fight with their closet each morning
• WOMEN WHO WORK FROM HOME: where it's easy to get caught up in work and let style fall by the wayside
• STAY-AT-HOME MOMS: who often dress more for utility than style because they have to
• MID-LIFERS: who aren't sure what's in but want to look stylish and age-appropriate
• EMPTY NESTERS: who finally have time again to focus on themselves and want a fresh look.
I created the following two looks based on two of the daily prompts. I used items already in my closet. Shorts are used in the outfits, but feel free to sub pants or skirts. I subbed these chambray wide leg pants for the shorts in the prompt.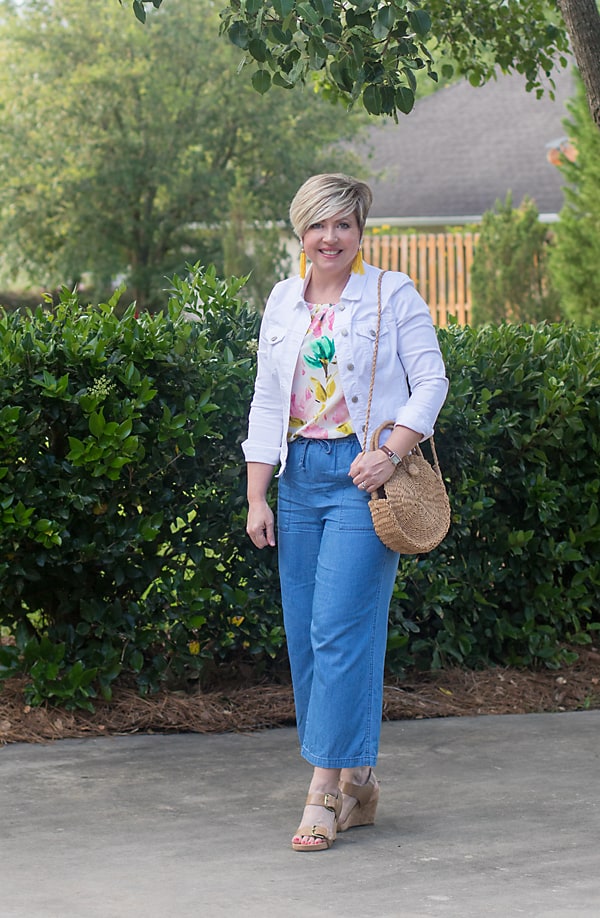 Pants- JCrew Factory; option option top- Target (old); option denim jacket- Old Navy; option option earrings- old; option option purse- Amazon; option shoes- Aerosoles option option
This next outfit is pretty much on prompt but again, I shopped my closet and made it mine. In fact, these shorts go all the way back to the GYPO Summer 2015 wardrobe capsule when I was first building my own versatile wardrobe. The pieces in these capsules are pieces you can restyle for years.
Shorts- Old Navy (old); option skort option option top- Express (old); option option sandals- DSW; purse- Amazon
Don't miss out on the summer fun. Get your copy of the GYPO 2020 Summer Wardrobe today.