Let's talk about socks.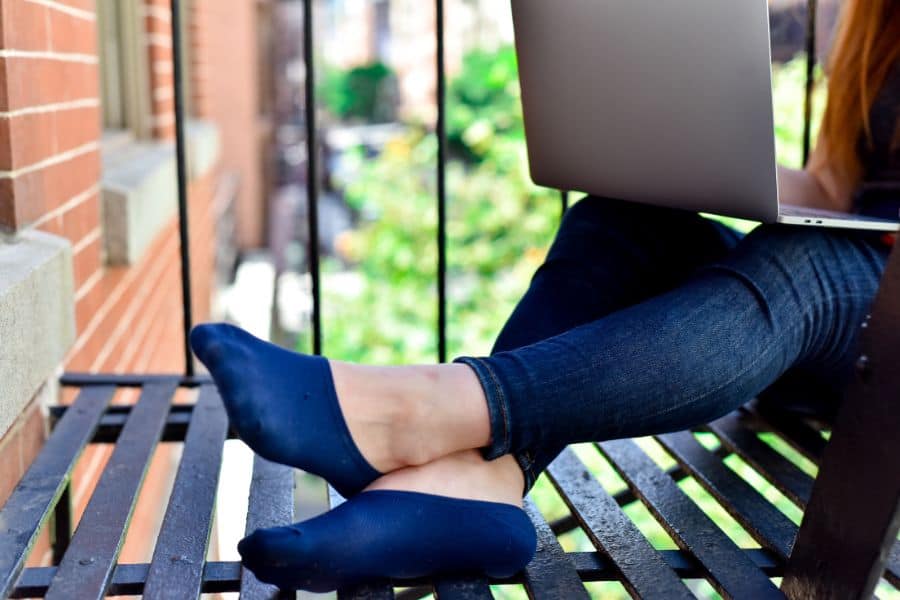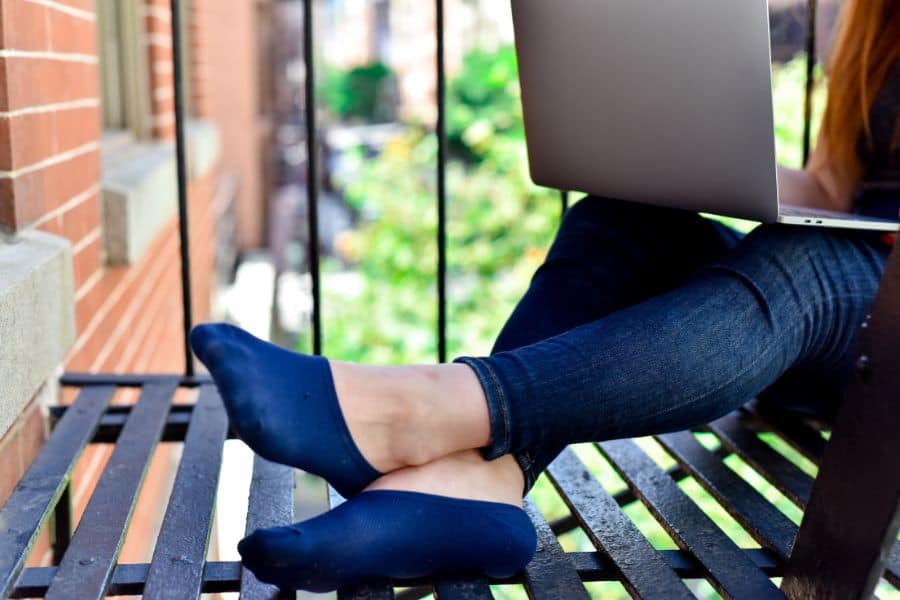 Do you wear socks with low cut sneakers, dress shoes, loafers, flats? Or go without?
I used to wear knee high stockings with dress heels and dress pants, trouser socks with dress pants, and athletic socks with sneakers, and casual socks with jeans. I'm talking 25-30 years ago. Somewhere along the way I became "sockless". I only wear them to work out, hiking, and with booties in the winter. I generally don't wear socks with dress heels or dressy flats and loafers.
But some people just can't stand to have their feet in shoes without a sock of some type. Regardless of your preference and tolerance to socks or bare feet, there are several benefits to wearing socks.
The Benefits of Wearing Socks
Comfort and Protection
The primary function of socks is to provide a layer of comfort and protection for our feet. They act as a cushioning barrier between our skin and the shoes, reducing friction and preventing painful blisters. Whether you're running errands, going for a jog, or dancing the night away, socks keep your feet happy and blister-free.
Moisture Management
Feet can be little sweat factories, especially during active or warmer days. Socks are designed to absorb sweat and wick moisture away from the skin, keeping your feet dry and reducing the chance of unpleasant odors. They act as a moisture management system, maintaining a fresh and comfortable environment for your feet throughout the day.
Insulation
Socks provide an extra layer of insulation, keeping your feet warm and cozy during colder seasons. They help retain body heat, preventing chilly toes and ensuring your feet stay comfortable even in frosty weather. Whether you're enjoying a winter stroll or snuggling up by the fireplace, socks are your foot's best friend.
Hygiene
Socks play a crucial role in maintaining foot hygiene. They create a barrier that helps minimize contact between your feet and the inside of your shoes. By absorbing sweat and keeping your feet dry, socks reduce the risk of fungal infections, athlete's foot, and other foot-related issues. It's a simple yet effective way to keep your feet clean and healthy.
But how do you enjoy these benefits and stay stylish?
Sometimes socks can destroy a look.
The answer, my friends, is no show socks.
Remember those days when you wanted to rock your favorite low-cut shoes, but hesitated because going sockless wasn't an option? Well, those days are long gone! No show socks provide the best of both worlds: the comfort of socks and the appearance of bare feet.
No show socks, also known as invisible socks or loafer liners, are a game-changer when it comes to footwear fashion. They're specifically designed to remain hidden while providing all the functional benefits of regular socks.
Picture this: you slip into your favorite pair of trendy sneakers or elegant loafers, and voila! Your feet appear magically bare, creating a sleek, clean silhouette that enhances your overall look.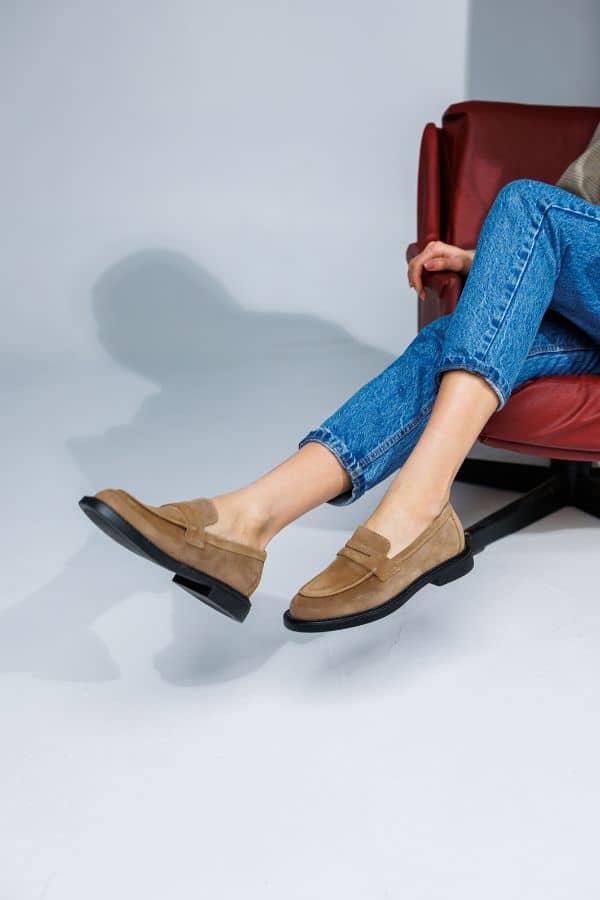 What are the best no show socks for women?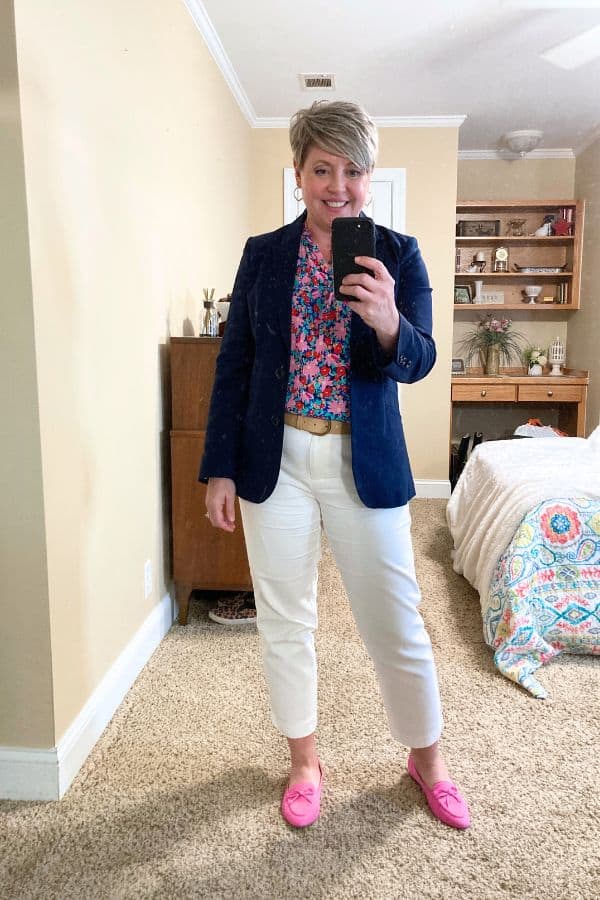 You may have tried no show socks before only to be disappointed. They still show with the cut of your shoe.
Worst yet, they won't stay in place! You may as well go without socks as to have one slipping off and sliding under your foot. What a miserable feeling!
Sheec socks no show socks stay in place! And there is a cut for every shoe.
If you have followed me for a while then you know I rarely do sponsored posts. I just share what I love. I particularly don't share post for free products because my web host and Georgia Power don't accept free items for payment of the bills.
But when Sheec socks reached out to give me a free bundle of socks to try, I agreed. A good no show sock is a must. I accepted them for review and I'm truly impressed.
Other no show socks have disappointed me but these came through and met all expectations.
Their socks are crafted with a variety of breathable, moisture-wicking fabrics, ensuring your feet stay cool and dry even during the hottest summer days. They're also designed to stay in place, thanks to special silicone grips or reinforced heel tabs, preventing any embarrassing slipping or bunching up. They even have grips on the bottom of your socks so you feet don't slip in shoes like mules.
Comfort and style? It's a win-win!
I tried out several of the different kinds that they sent. I'll be placing an order for more. The Active-x low and mid cut socks worked great with my sneakers. I also tried them with my hiking shoes but decided I need a thicker sock for those types of shoes. However, they work great with fashion sneakers when you want a no show sock look.
The Secret socks for dress shoes come in four cuts from ultra low to high and are fabulous with dress shoes. These pink loafers tend to rub blisters but no more. The socks kept my shoes from rubbing and they didn't show.
I was most impressed with the half socks for mules. Mules can be hard enough to wear without adding a slippery piece of nylon inside. The half socks stayed in place and my feet didn't slide!
If you have shied away from mules because of the sock issue, you need to grab some half socks from Sheec socks now and enjoy those mules.
I'm happy to report that I have found the best no show socks. Have you tried Sheec socks before? Let me know your thoughts and experiences in the comments.