My outfits for the last couple of weeks have been a combination of office outfits and casual stay at home/ work at home summer outfits. We have resumed having court in person so I've had days where I went in to the office/court and days where I am still working at home. Whether you are working at home or just need some casual outfits for errands and feeling good at home, I hope you find some inspiration here.
Once Memorial Day comes, it is full on summer around here regardless of the calendar, so these outfits are full of summer vibes.
Running errands Memorial day weekend. Nothing is easier than a white tee with white shorts, topped with a kimono. This formula makes the best casual summer outfits. My favorite kimono has been a best seller lately.
Work from home- This Old Navy shirt is a good one to go from casual to business easily. I will be wearing it the office.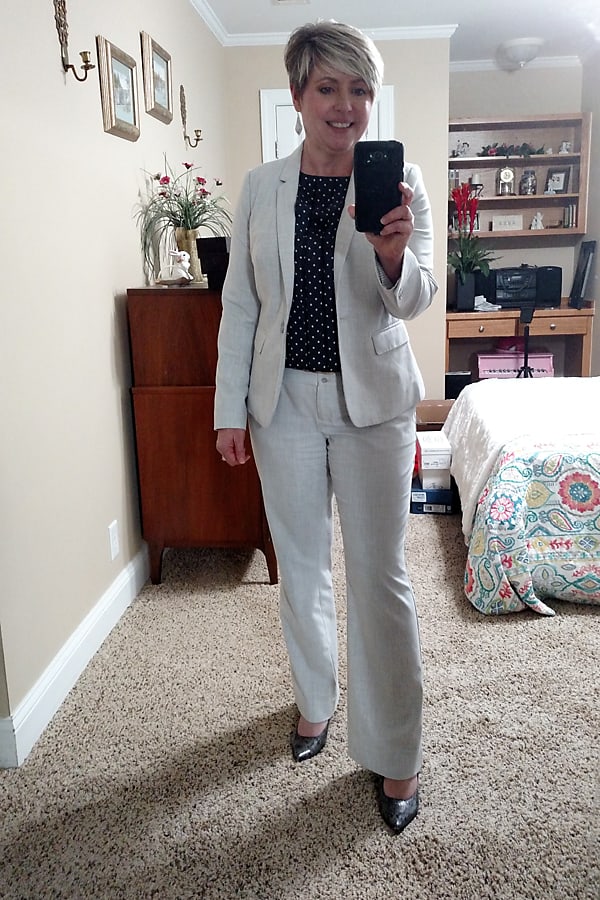 Work from home- Sometimes I like to be really comfy and some days I still like to be more professional, even from home.
Back to being comfy for working at home. This has become my uniform – knit or tshirt dress with cardigan and sandals. This dress is an oldie from my closet but I think this one is very similar and less than $10.
Color and comfort for casual Friday- I can only have casual Friday at home!
Did you see how I styled this same outfit three ways on Instagram?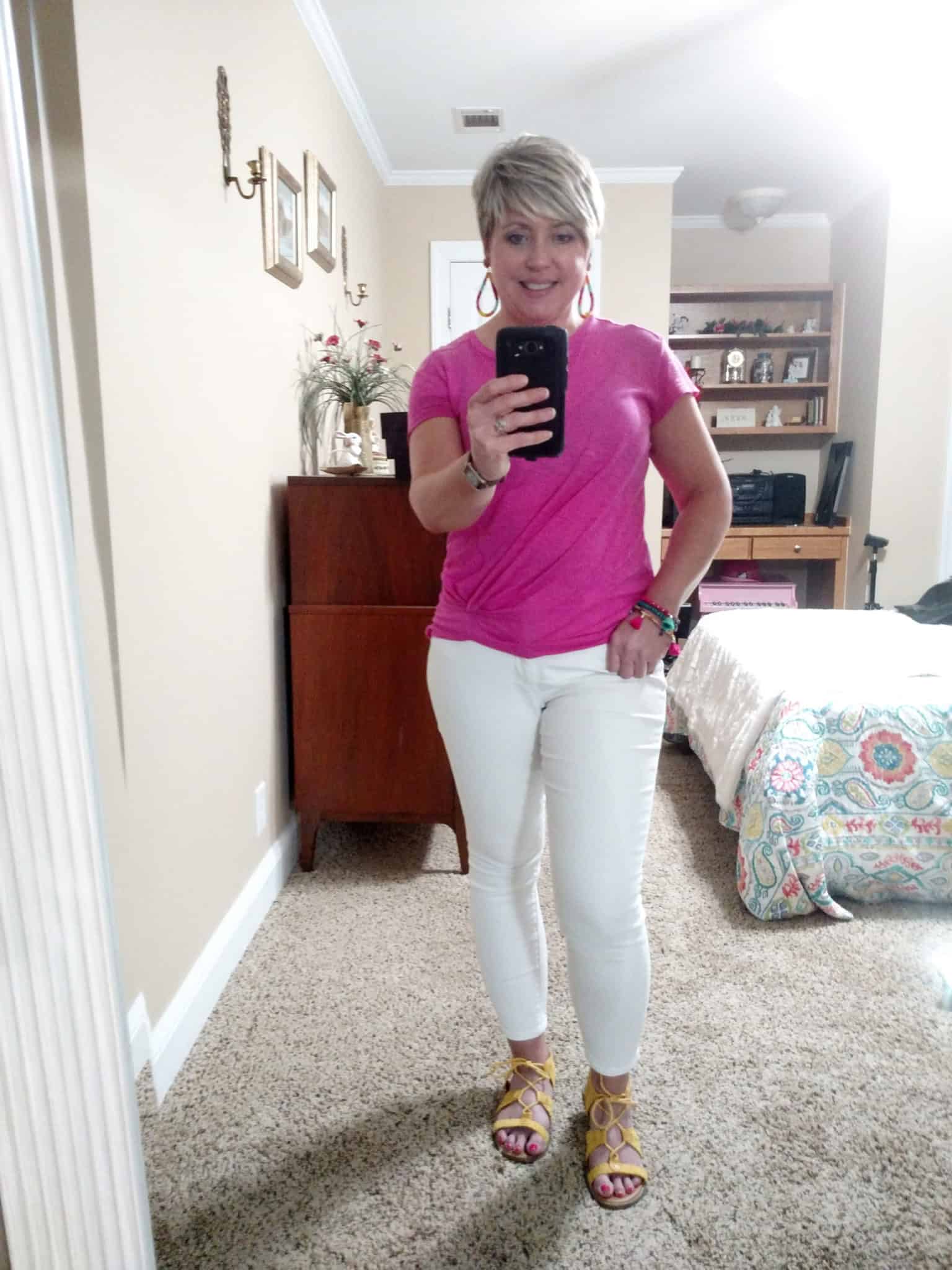 This is not my most fashionable outfit but it was functional. We went for a hike at the wildlife refuge and I didn't want to get my arms and legs covered with bug bites, so I wore my linen joggers with a graphic tee and a chambray shirt for arm coverage. All paired with my hiking shoes. There wasn't much time or need for fixing my hair, so a headband came to the rescue.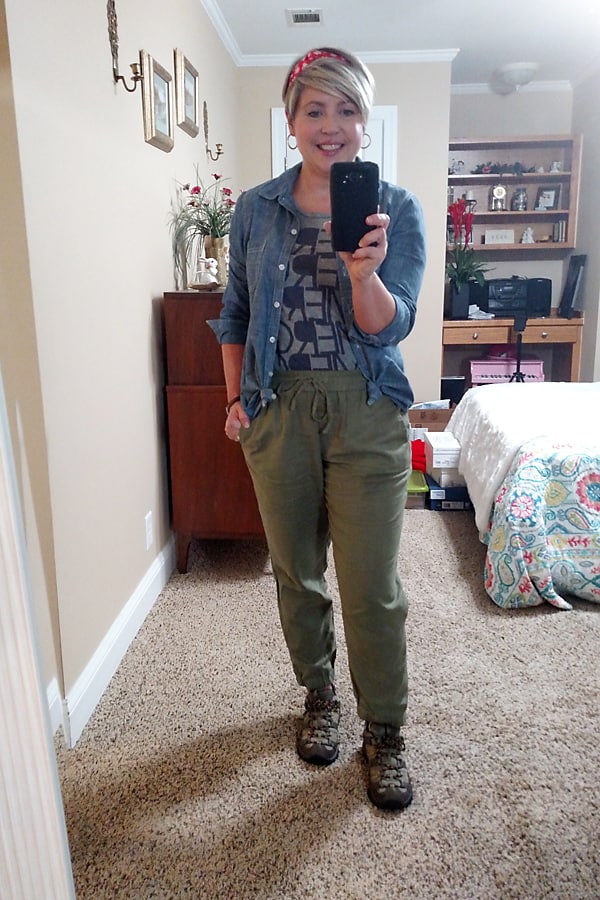 Related: What I Wore Lately: Casual and Easy Outfits
DON'T MISS OUT!
Subscribe to my daily feed or to the weekly newsletter to get each post as its posted or a link to the each week's posts along with exclusive subscriber content in the weekly newsletter. Make sure you check your junk email after you subscribe and add me to your email safe list.