Today I've got two incredibly easy ways to wear a leopard pencil skirt for you. And it's not by pairing it with a white or black shirt. Although those are options.
If leopard print intimidates you a little, or if you just need a couple of new ideas for styling leopard print skirts or bottoms, keep reading. I promise you can look stunning in leopard.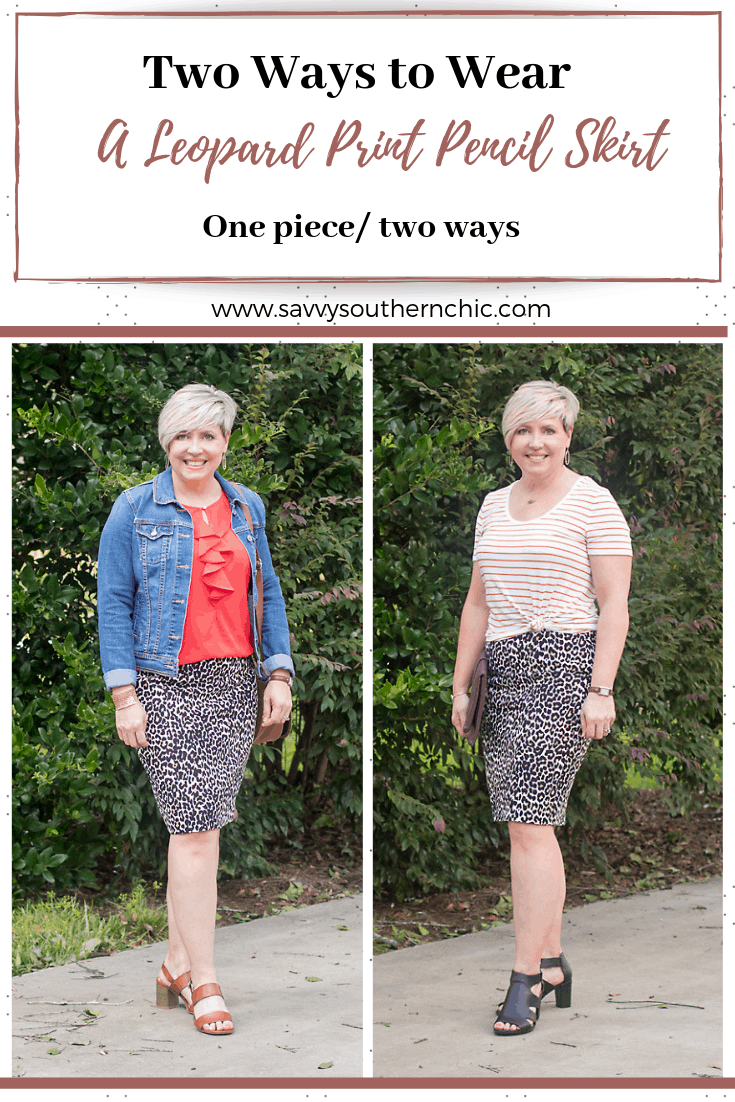 This post contains affiliate links. I make a small commission from your purchases through these links. Thanks for your support.
Red and leopard print make a stunning combination. I've paired this skirt with a red top and denim jacket. Using cognac sandals and a cognac bag make it a great outfit to transition to fall. I'd wear this to church or a dressy casual event like a baby or wedding shower.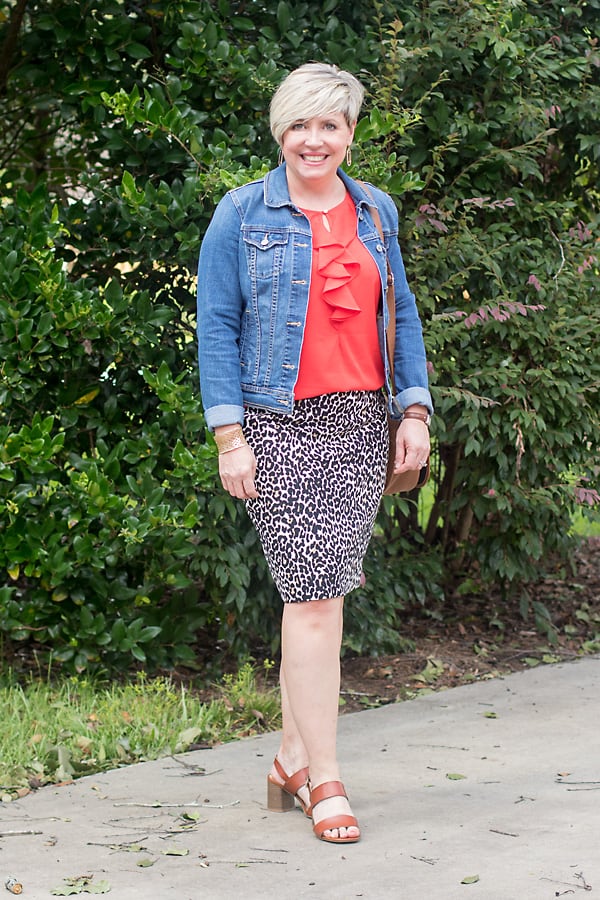 If you can't wear red, try hot pink or kelly green. Both look amazing with leopard.
Denim jacket – Old Navy; blouse- Amazon; option option skirt- JCrew Factory; current version option earrings- Kendra Scott; cuff- Kendra Scott; purse- Nine West; option sandals- Old Navy
Additional style tips:
Make this more work/office friendly by swapping the denim jacket for a black blazer and the sandals for black pumps. A different cut skirt or leopard print pants would also work with these pieces.
Related: How to wear a leopard print pencil skirt to the office
Next I've paired this skirt with a neutral striped tee. This is one of my favorite Target tees. Stripes and leopard are both easy patterns to mix, especially when you go with a neutral or black stripe. I'd probably wear this for date night or a dinner out.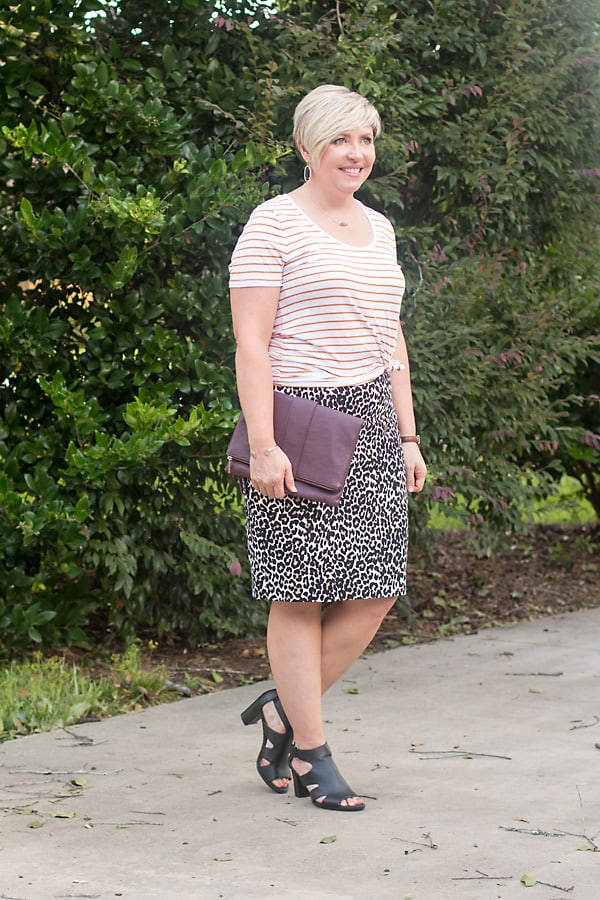 tee- Target; option skirt- JCrew Factory; current version option shoes- old/ Naturalizer; option option option earrings- KendraScott; bracelet- Kendra Scott; necklace- Rocksbox; clutch- old/ Forever21 option option
Additional style tips: Make this more work/office friendly by adding a black blazer or cardigan and tuck the shirt instead of knotting it.
Shop leopard at Jane.com. (Hover over the item for a better view and click or click the shop now.