It has been a while since I've published one of these posts. I would hardly call some of these outfits, considering it's been a summer of tshirts and shorts, with minimal accessories and makeup. I go into the office or court about once a week and have a work day outside of home/office once a week, and the rest of the week is spent teleworking. We are doing less video calls since we are going back into the field to see clients, so I have not been as concerned with dressing up on teleworking days. We still stay at home on the weekends, with our outings being grocery store trips. What an exciting life!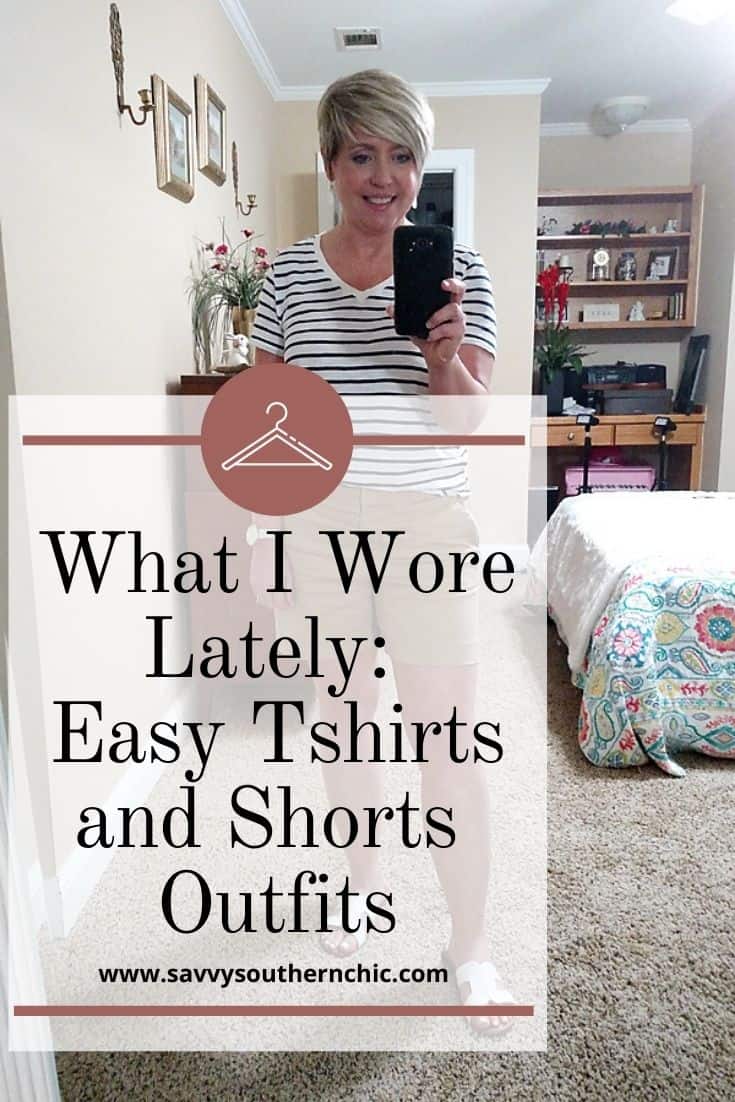 Nonetheless, you may find some inspiration for what's left of summer. These outfits are from July and half of August. At one point I wasn't even taking pictures so I'm not going to try and say when I wore these outfits but rest assured this is real life what I wear. I didn't buy much for the summer either so most of these pieces are old and from my closet. I have linked items where I can.
Blouse- Old Navy; shorts- Gap; option; option sandals-Payless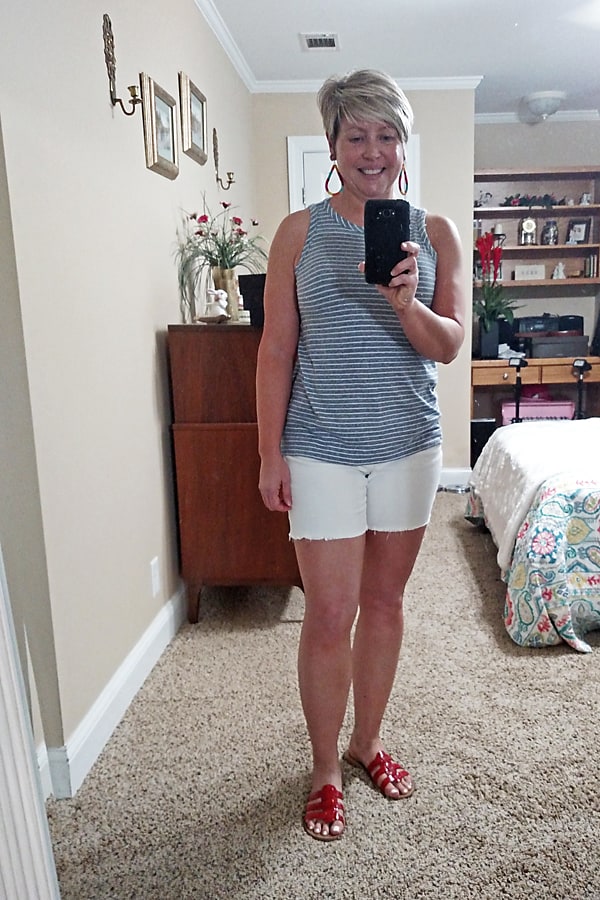 Tank- Loft; similar; shorts- Loft jeans/ DIY cutoffs; sandals- Steve Madden; option; earrings- Alison+Aubrey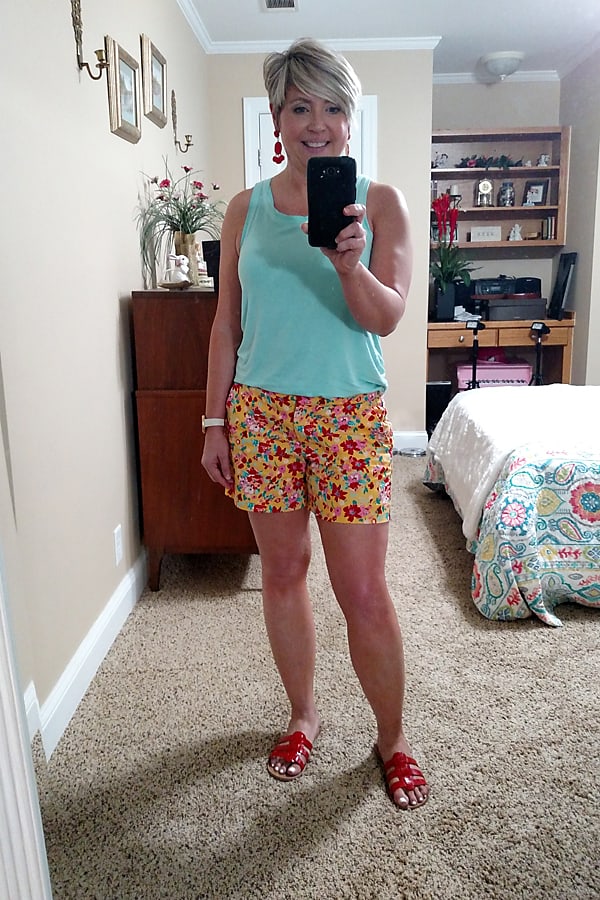 Tank- American Eagle (old); shorts- JCrew Factory; earrings- Amazon; shoes- Steve Madden
Earrings- Amazon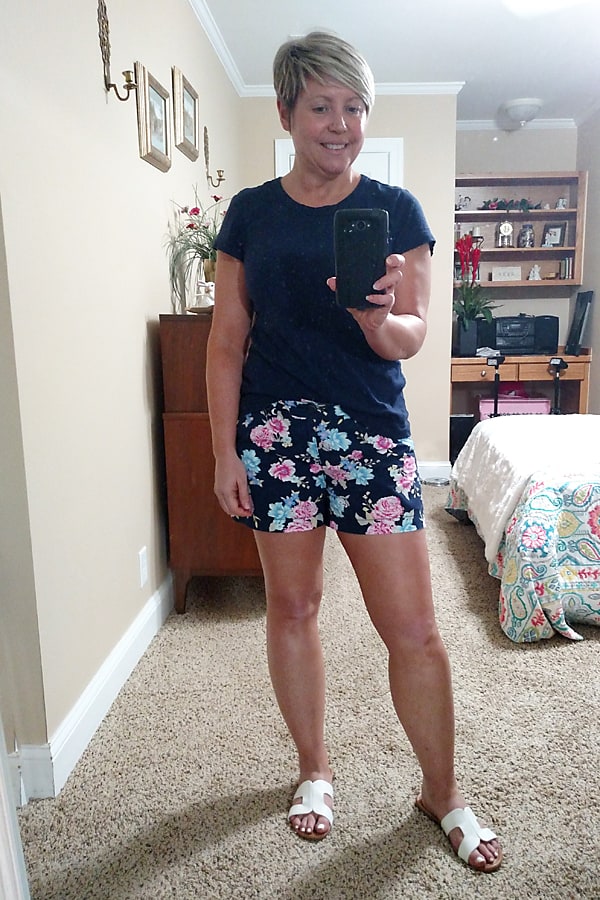 Tee- Gap; Shorts- Old Navy; shoes- Kohl's
Tank- Loft; option; shorts- Amazon; shoes- Kohl's
Jeans- Loft; similar; earrings- Kendra Scott
Tee- Old Navy; shorts- Loft;
I love these shorts and I wore them once in July and once in August. The last time I wore them they were a good full size too big and slid down to my hips after an hour or so. I'm just going to wait until next year to replace them. I continue to lose inches and change shape as I stick with the Faster Way to Fat Loss.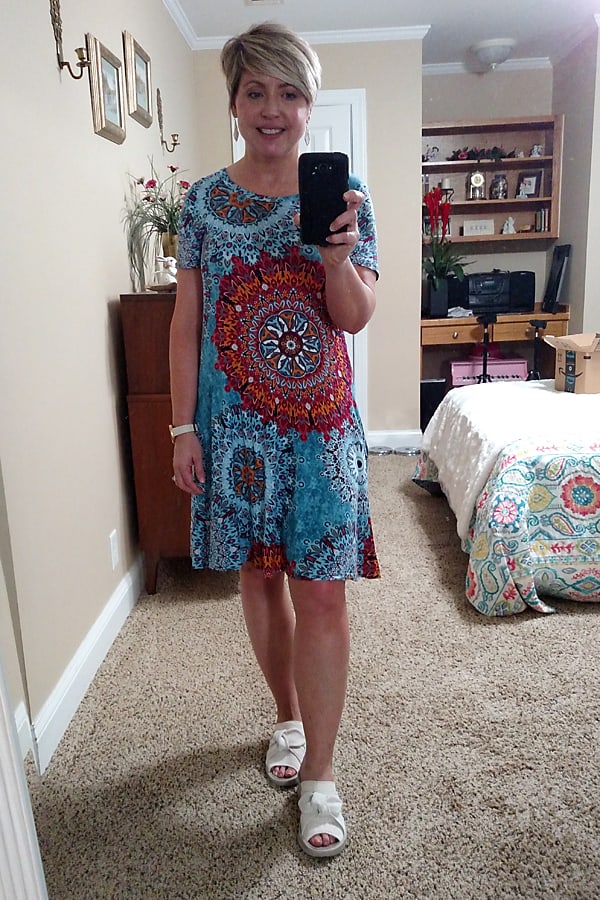 Dress- Amazon; shoes- Bzees
Tee- Target; similar; shorts- Old Navy (old); option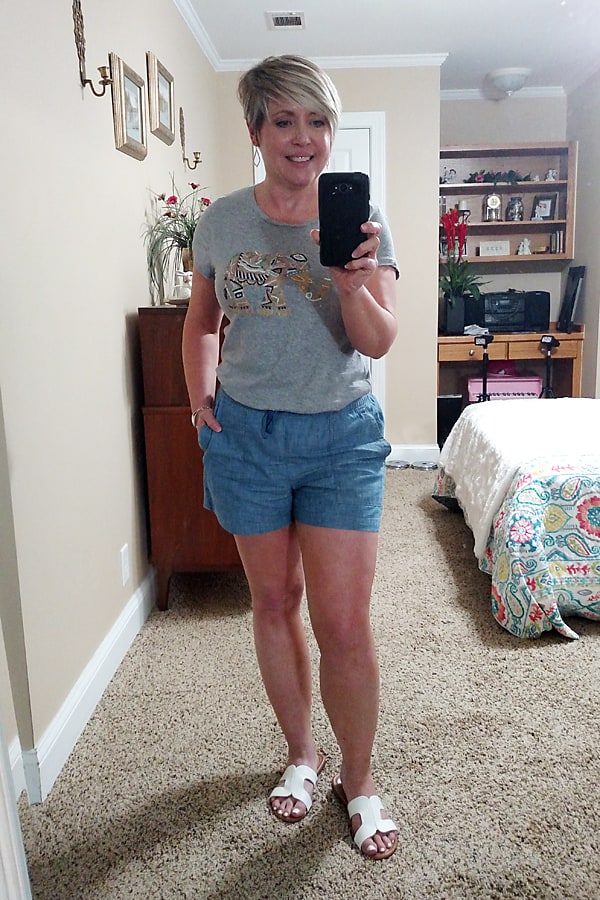 Top- Loft; shorts- Gap
shorts- Loft; similar; similar; tank- Loft outlet; cardigan- Amazon; earrings- Kendra Scott
I got on a roll with these white slides and wore them day after day for a while.
Work wear- It's beginning to be slim pickings in my closet for pants that fit and aren't too big also. You see I repeated the same pants in these first two outfits.
Blazer- Loft; top- Old Navy; pants- Loft
Blazer- JCPenney; top- Banana Republic; pants- Loft
Without the jacket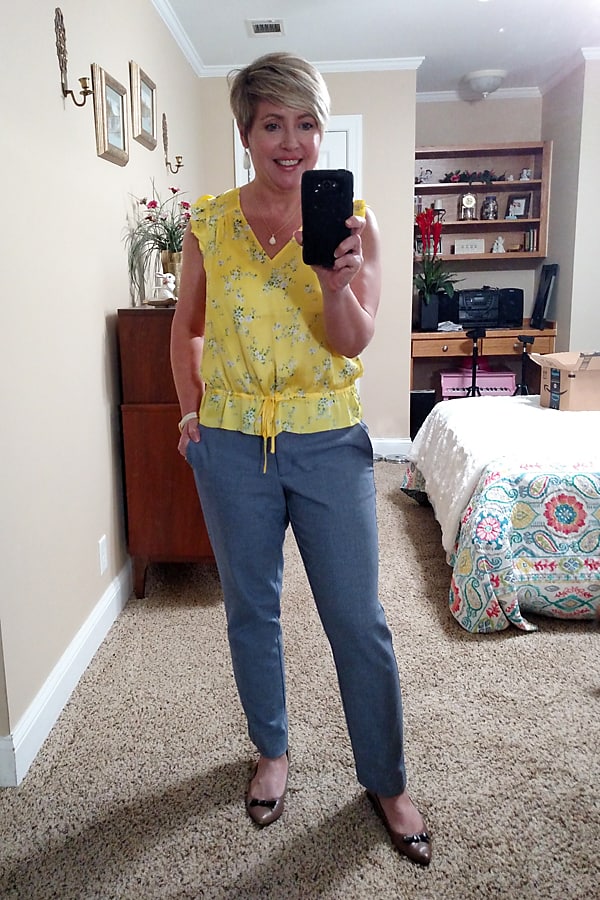 These pants quickly became too big.
Blazer/ pants- Limited; top- JCPenney
Book ending this outfit with a snakeskin mask and snakeskin pumps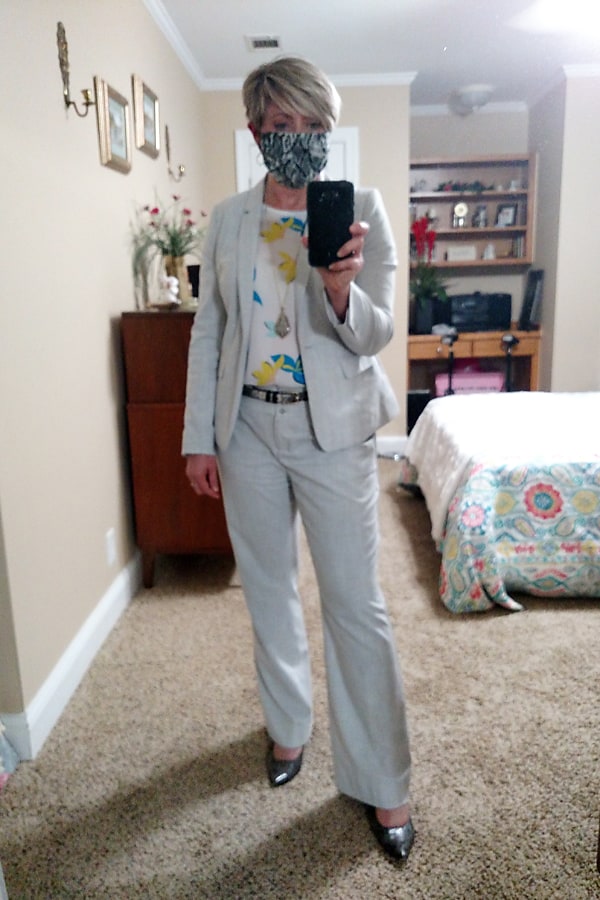 This pink blazer is one of my favorites.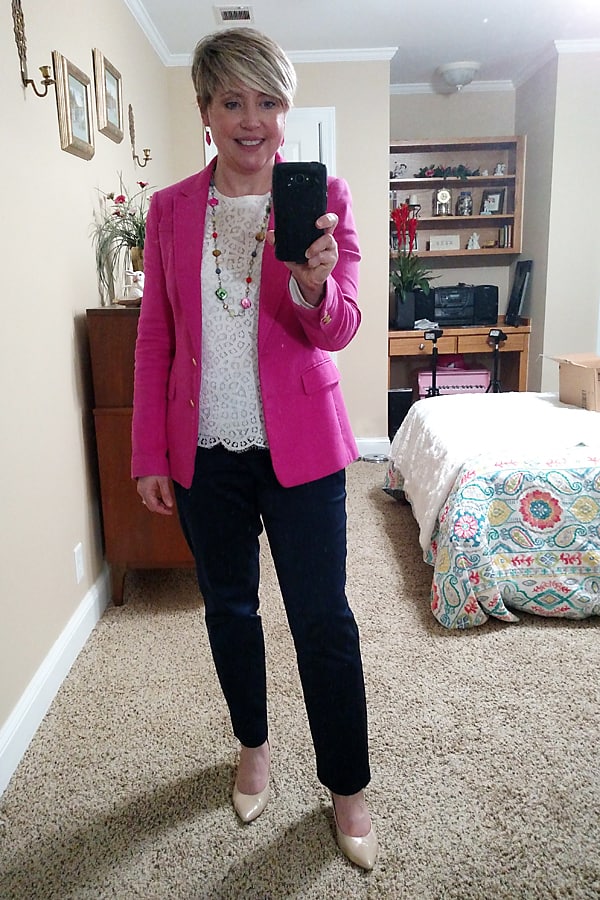 Blazer- thrifted; blouse- JCrew Factory; pants- Ann Taylor; pumps- Payless
What pieces have been your go to for summer outfits? For me it was tanks or tshirts and shorts.