Previously, I shared with you different style personalities like sporty-chic style, androgynous/menswear, boho, and classic style. This article will guide you through bold or editorial styles, the elements that make the editorial style more expressive, and other features of bold clothing. The purpose is to make you aware of the bold clothing style and its elements in order to help you identify your unique personal style.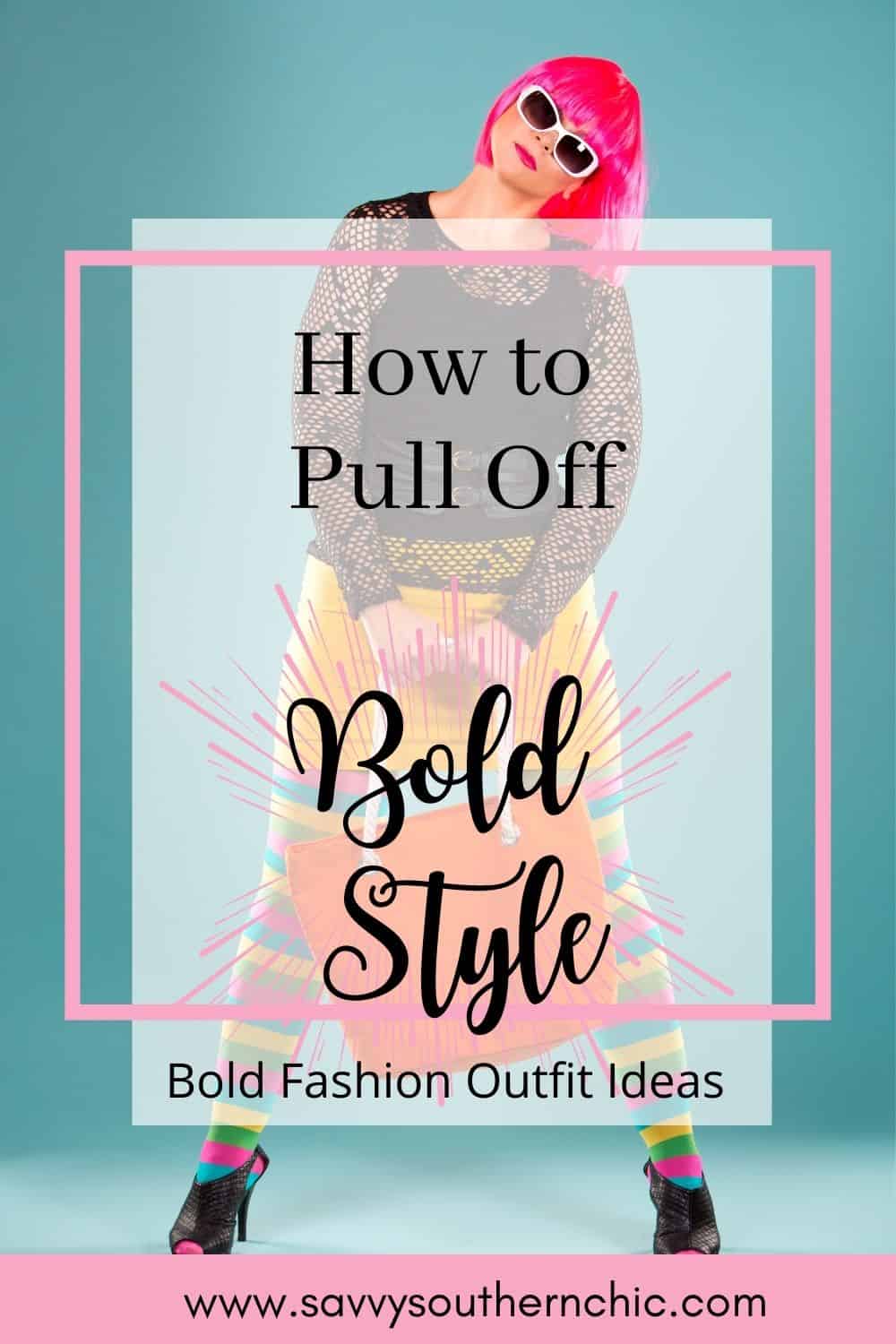 What is bold or editorial style?
Bold or editorial style usually refers to the dresses and clothes embrace bold and bright colors, patterns, and over the top silhouettes and styles. Runway models showcase these looks, but in real life, people rarely wear editorial styles as seen on the runway.
You have to think creatively to wear bold styles. Bold fashion screams its uniqueness. Bold wardrobes make you more expressive and spirited.
If daring, bold, chic, adventurous, non-conformist or unique define your style message, you may have a bold or editorial style.
"People will stare. Make it worth their while."

—Harry Winston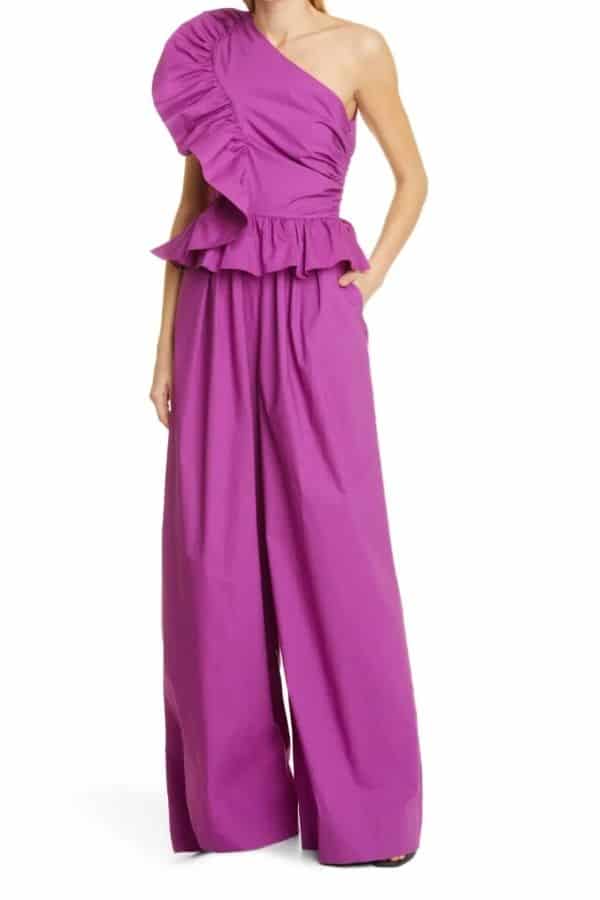 Elements of bold Style
Colors
Black, red, white, and pink are popular editorial styling colors. For the bold dresser, it is better to select sharp and separate colors. One bright color can fulfill the need of the editorial statement. On trend colors may also be the chosen colors.
Patterns/Prints
Bold clothing may have large flowers, mixed patterns or large geometric prints.
Fabrics
High quality fabrics make the editorial style more expressive and eye-catching. Silk, velvet, leather and chiffon will be found in a bold wardrobe.
Design & Styling of Bold Style
Editorial wardrobes feature outfits with large design elements, like huge ruffles, over the top puff sleeves, or dramatic cut outs or splits in skirts and dresses.
Accessories
Bold style is often associated with bold jewelry like large hoop earrings, prominent chain-style necklaces, and bangles. Large, odd but unique styles of rings will also be included in editorial fashion styling. Statement jewelry is a must for this style.
Shoes
Any outfit remains incomplete without the appropriate choice of shoes. For bold styling, you may choose shoes that match your outfit in color. Extraordinary high-heels are popular footwear in the editorial style. Shoes may have details like feathers, large bows or some other attention-getting design element.
Bold outfit ideas
Tie waist blazer +wide leg pants + bold shoes
This obi tie waist blazer in red makes a statment with the tie waist detail. Pair it with bright blue wide leg pants for some dramatic flair. The tailored blazer balances the wide leg pants. Bold looks often make a statement because they also fit well, so make sure to keep balance and preportions in mind.
Red feather sandals bookend the outfit. A pom pom trim purse and cubic zirconia baguette chandelier earrings complete the look.
Blazer/ pants/ sandals/ purse/ earrings
Cow print pants + Smocked top + lug sole loafers
Not every piece in a outfit has to be bold or over the top. When you have cow print pants, that one piece is enough to create a fun bold look.
If cow print is too whimsical for you, consider a bold leopard print or python print bottom. Pair the bottoms with a flirty smocked top with ruffle details but keep the rest casual with lug sole loafers and a belt bag.
Bold print dress + wedge sandals + bright accessories
This fit and flare sweater dress makes a statement with its bold geometric stripes. Balance the coral with hot pink wedge sandals and accessories like this basket tote and rafia fringe earrings.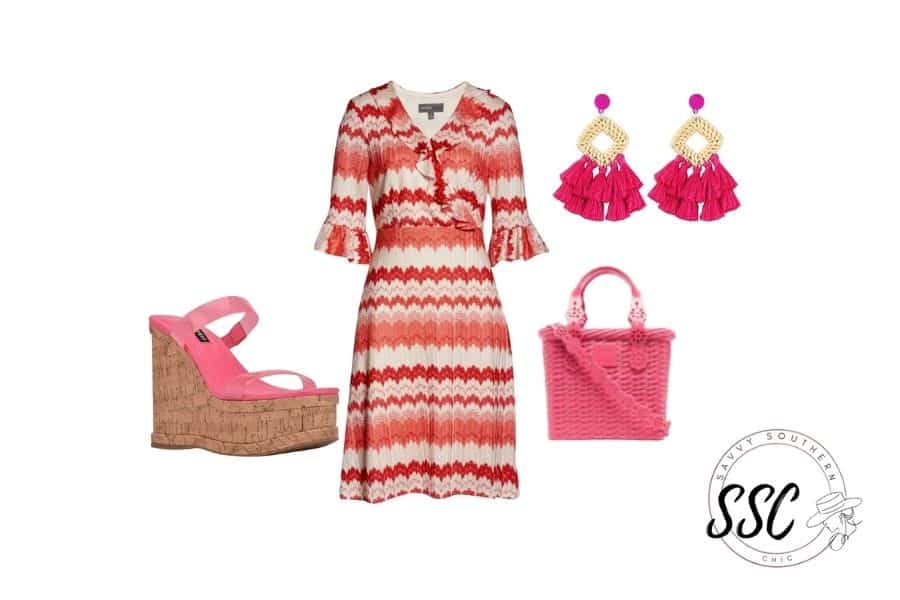 For some more fun bold outfit inspiration, check out Anna Wintour's style.
Where to shop for bold clothing
Searching for a bold fashion outfit may often become difficult when every store carries traditional and mainstream clothing. Here's a list of brands and stores that may help you shop for bold and unique clothing that suits your personality.
Express Express is a "fashion forward brand" whose purpose is to "create confidence and inspire self-expression." From tie front crop tops with puffy sleeves to wide leg printed pants, to blazers and suits in bold colors, you can find pieces with flair at Express.
ASOS "We believe in a world where you have total freedom to be you, without judgement. To experiment. To express yourself. To be brave and grab life as the extraordinary adventure it is." Asos Curve has lots of bold options for the larger, curvy woman and fun prints for the petite.
Alice + Olivia Founded in 2002, the brand is a Hollywood favorite with celebrities. Bright colors and fun bold prints abound.
Kate Spade You might not have expected this one to make the list with all of the mainstream handbags Kate Spade is famous for, but the brand also carries lots of fun unique shaped purses, statement making shoes, and printed clothing that fits right in with bold style.
Think you have to spend lots of money to have bold style? The retailers below fall into a more budget friendly category.
Boo Hoo Launced in 2006, their motto is to not take life or fashion seriously. Boo Hoo carries pieces to let you have individuality and they have something for every occasion. They carry plus size, petite and tall sizes.
Forever 21 While this retailer typically targets a younger audience, women of all ages can find a few gems here and pieces that fit right into bold style.
Goo Goo for Bar III at Macy's and Ade Samuel for INC Goo Goo Atkins has created a line of bold prints and clothing for the larger, curvy plus size woman. Ade Samuel creates pieces for all women.
"Rules are meant to broken—fashion is about expressing your character and having fun. I want people to feel sexy, bold, empowered, playful, and most importantly, themselves. "
Ade Samuel
Amazon It takes a bit of digging and searching but Amazon is full of gems for any style personality. Start with a search for "Bold Clothing for Women" and you'll find a variety of colors and patterns to suit your needs.