There is still plenty of summer left and plenty of time to try a few summer trends. Even though the Nordstrom Anniversary Sale is all about fall, let's not loose focus of the season and what we can wear now.
I've outlined five summer trends to try for you.
This post contains affiliate links. I make a small commission from your purchase through these links. Thanks for your support.
1- Snakeskin I've always been drawn to this print, but it's made a big resurgence this summer and will be a big hit for fall. Wear it now in a cute pair of sandals or cute tee shirt dress. Incorporate it in your outfits with a great handbag during any season.
2- Wicker/rattan/straw This is a classic summer style that comes back year after year, but seems to be getting more attention this year with the addition of rattan earrings and accessories.
3- Button front- Button front dresses, tops, skirts- they are all on trend this summer.
4- Hair accessories– Big bold barrettes are on trend this summer as well as headbands.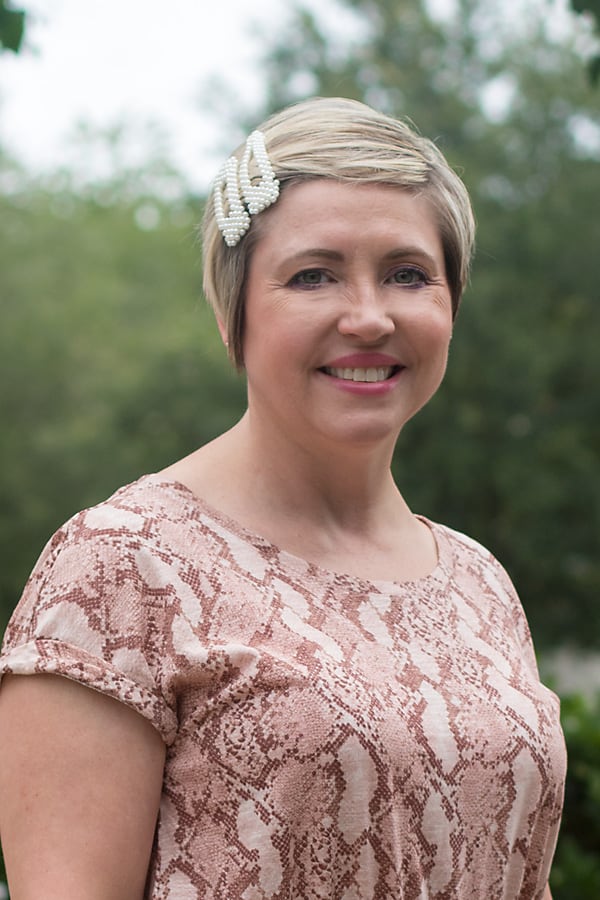 5- Transparent shoes and bags This one hasn't taken off like some of the other summer trends, but it's still out there.
Which summer trends have you tried or want to play around with?
I combined snakeskin and rattan/wicker/straw in this outfit.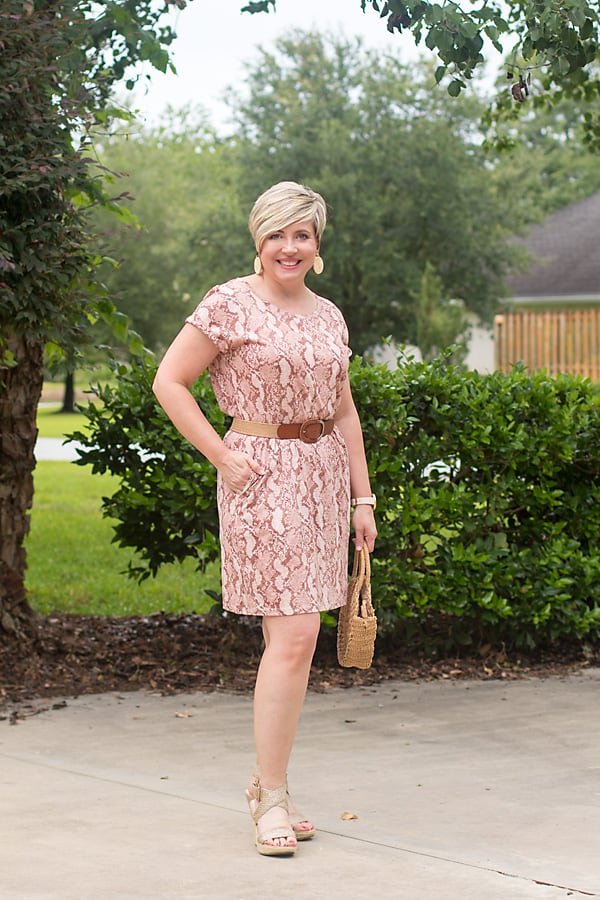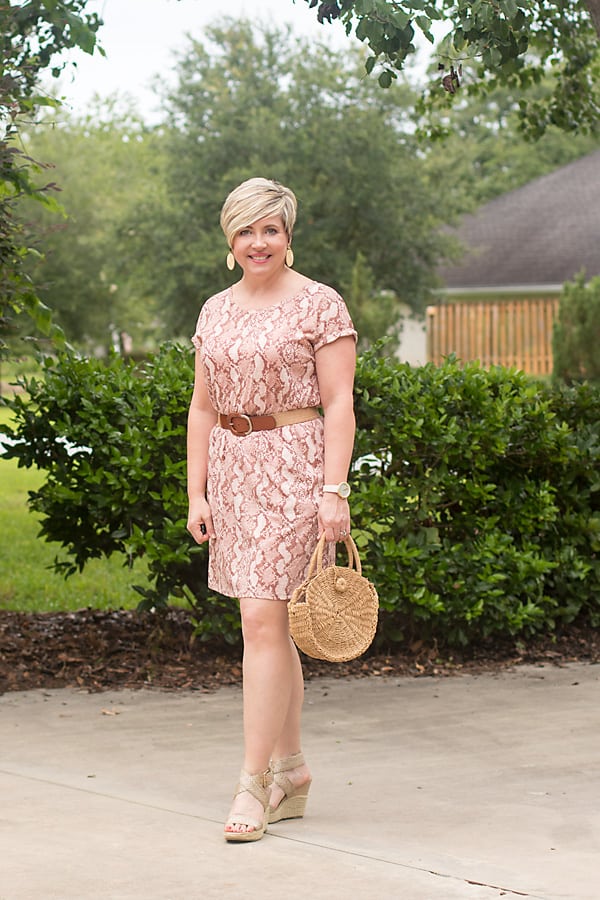 Dress-H&M; earrings- Amazon; shoes- old- similar; bag – Amazon- similar; belt- Amazon- similar
I've had these shoes for 6 or 7 years. It just goes to show wicker and rattan are summer classics. I love my rattan earrings from Amazon and they have been on major repeat this season.
Have a great week!