It's the third Monday of the month and that means it's time for the monthly 9 to 5 Style feature. Jennie is taking a blogging break so it's just me this week.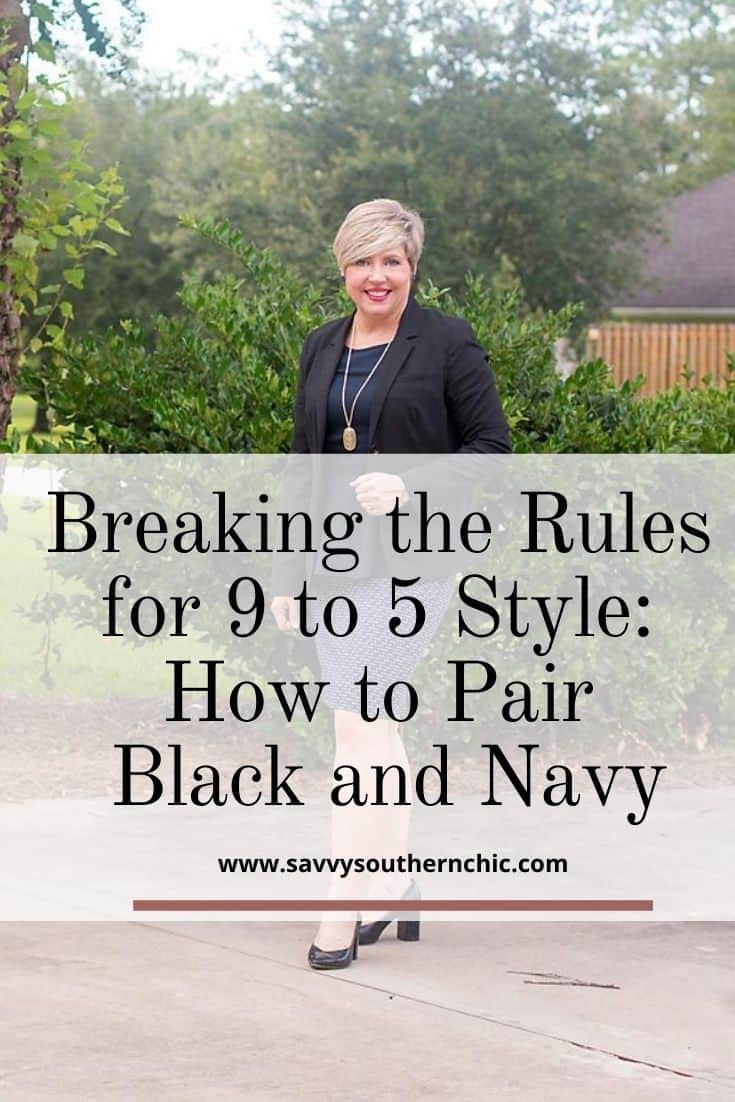 Ever wonder about all those style rules you were taught when you were younger? No white after Labor Day or before Memorial Day? How about no pattern mixing? I'm glad those rules went away.
Related: 9 to 5 Style: Pattern Mixing for the Office
How about never wearing black and navy together? You most certainly can and they work wonderfully to create 9 to 5 office styles. Today I'm pairing up these two colors and breaking the rules! Rules were meant to be broken, rigtht? At least in fashion.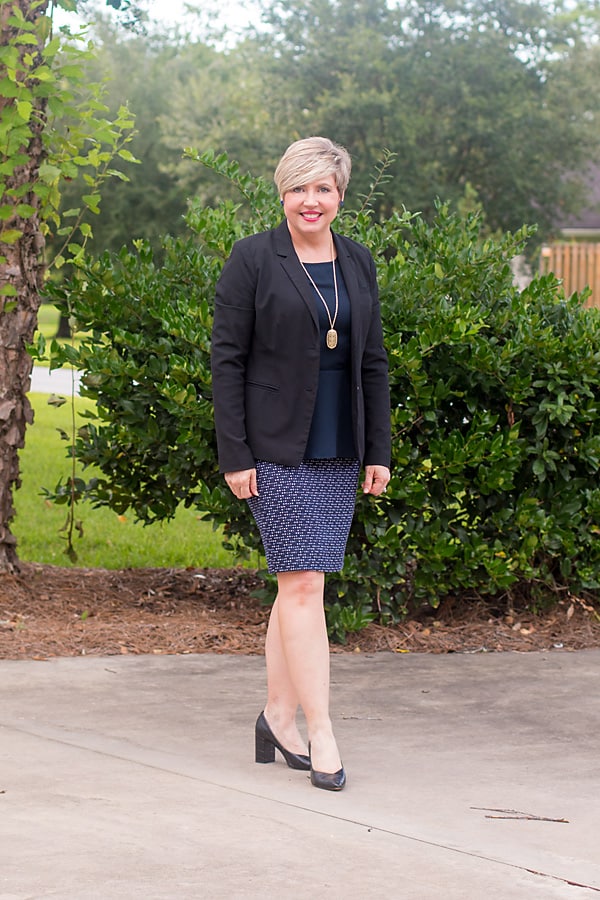 Blazer- Gap; option; option option; Blouse- Banana Republic; option; option; skirt- JCrew Factory; option; option; option shoes- Nordstrom; option; necklace- Kendra Scott; similar earrings- Amazon
I've paired a navy pencil skirt and navy top and finished this look with a black blazer and black pumps. It works to create a very conservative office look.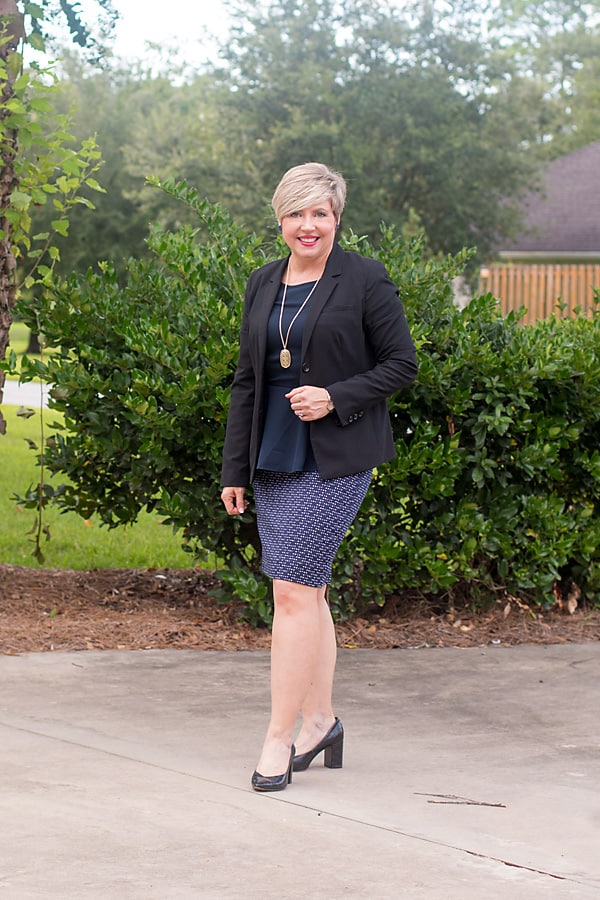 Both black and navy are widely accepted in the workplace as appropriate, so why not combine them? They are both neutrals that go well with other neutrals and every other color, so it makes sense to pair them together.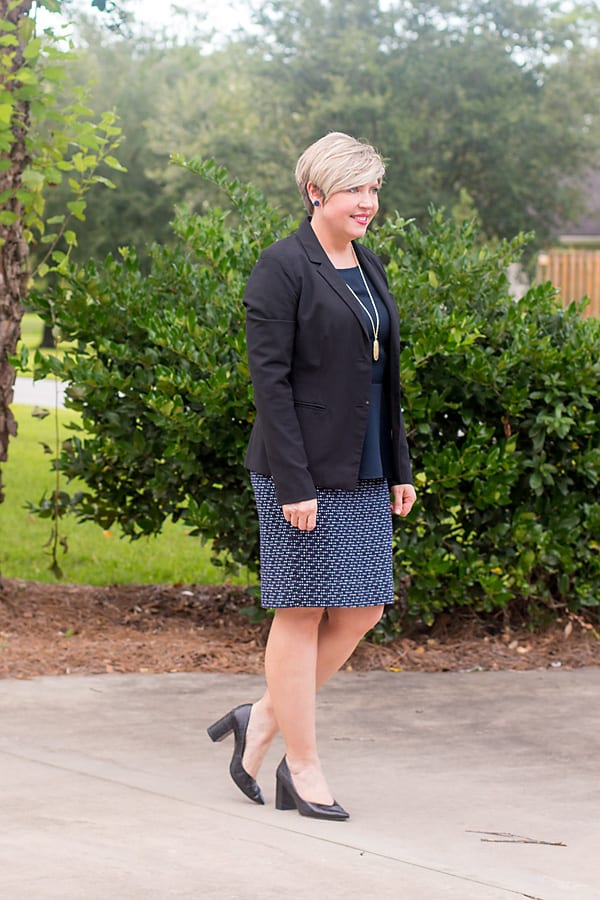 I think these two colors work best together when you keep the palette monochrome or neutral. Mixing in other colors can throw off the look a little. If you want to highlight the differences in the two dark colors, wear a piece with some texture like I did here with the pencil skirt. Keep accessories neutral or in the same color family as well.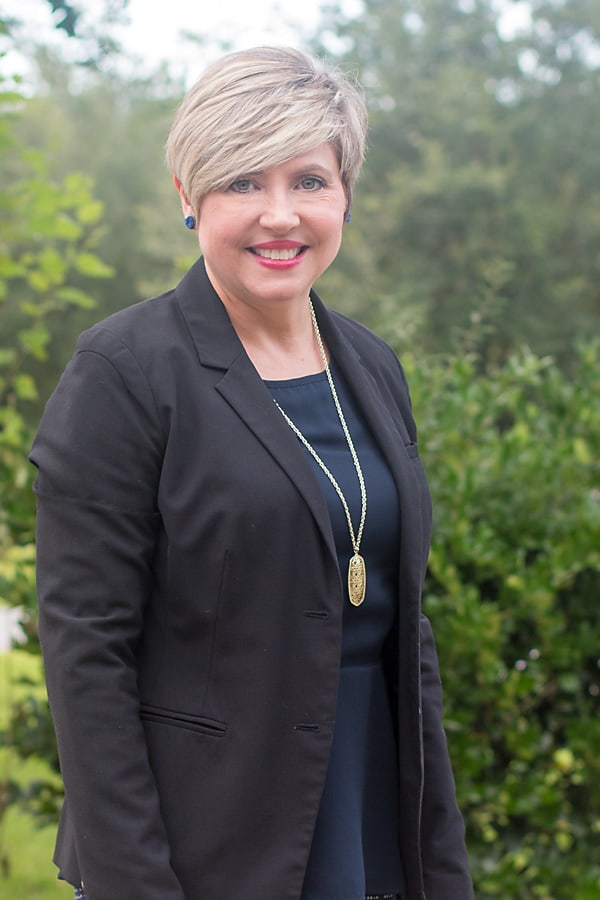 If you aren't comfortable with breaking the rules and pairing forbidden colors, start small. Wear black shoes with a navy dress or suit. Pair a navy blouse with black pants and black shoes. It creates a super chic look.
What other fashion rules do you thing need breaking?