A t-shirt dress is a great piece to have in your closet and a great piece for dressing up or down. They are pretty casual on their own but quickly dress up with a change of shoes and accessories.
Let's take a look at two ways to wear two t-shirt dresses.
This post contains affiliate links. I make a small commission from your purchases through these links. Thanks for your support.
First is an elastic waist snakeskin print t-shirt dress. I bought this at H&M at the beginning of summer. With wedge heels and belt, it dresses up nicely.
original post here
To dress it down, just wear it as it with minimal accessories. I went with a flat gold sandal and some simple gold earrings.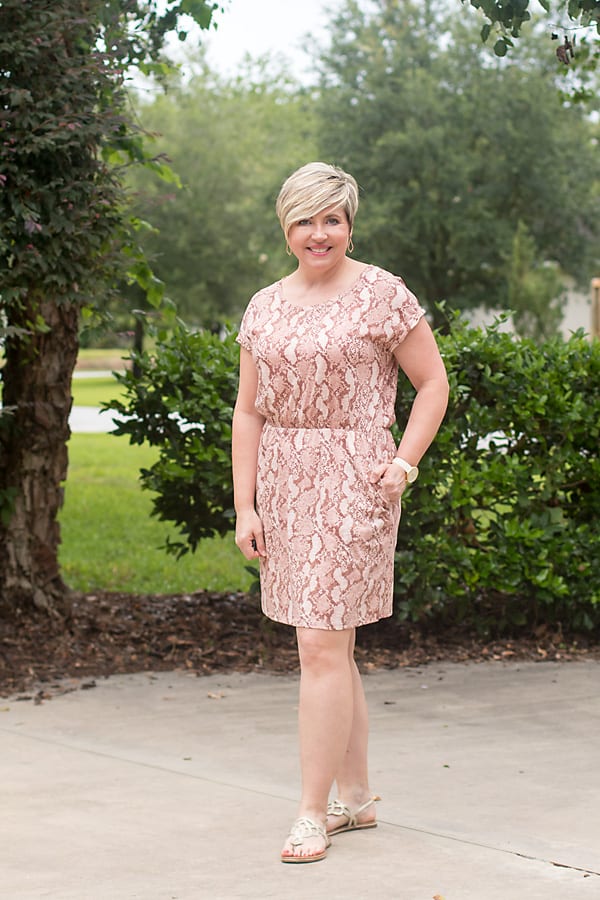 Dress- H&M; sandals- DSW; earrings- Kendra Scott
Second, let's look at another swing t-shirt dress. This one has a fun pattern on it but comes in lots of other patterns and some solid colors too.
The first time I wore it I dressed it up. See the original post here.
The next time I took a more casual approach with flat sandals and a straw fedora.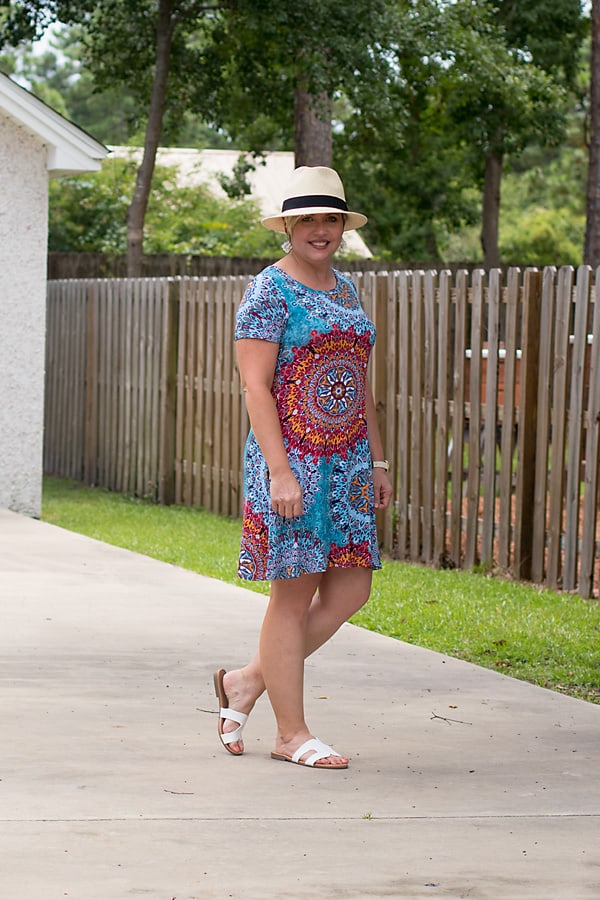 Dress- Amazon; hat- Old Navy (old) option; sandals- Kohl's; earrings- (old) option
Remember those cute t-shirt dresses are good for casual and dressy occasions. Wear one for a casual stroll on the beach or at the park or dress up a bit for dinner or a baby or bridal shower.
Follow me on Facebook, Instagram and Pinterest.