Who's glad to see the longest month ever pass? Not that I'm wishing my time away, but January can be brutal. It was a long month for me and a busy one with work. The blog and social media didn't get much attention.
I'm taking a look at what worked in January (and what didn't). Since I only published 9 posts for the whole month, this round up will be for the top 5 posts and products instead of 10. And I'm slipping in one older post that is getting Pinterest traffic as one of those 5.
For the first time in a long time, the round up for the previous month didn't make the top ten (or 5). I guess everyone was over and done with all the year end top round up posts and done with holiday stuff so the December content wasn't that relevant. Oddly enough though, some of my holiday content continued to get traffic in January and rank over other things.
So what did you love?
The Top Five Most Viewed Posts of January 2023
19 Faux Leather Leggings Outfits to Copy Now for 2023
Featuring black and brown faux leather leggings.
Some good things here that are still relevant and useful for this month and going forward.
This is such a fun style. I gravitate towards preppy sometimes when I want to change it up from my classic style.
I just published this last week but it made the top five. It's a hot topic on everyone's mind right now.
This is the older post that's getting some new traffic. Are you still wearing shackets?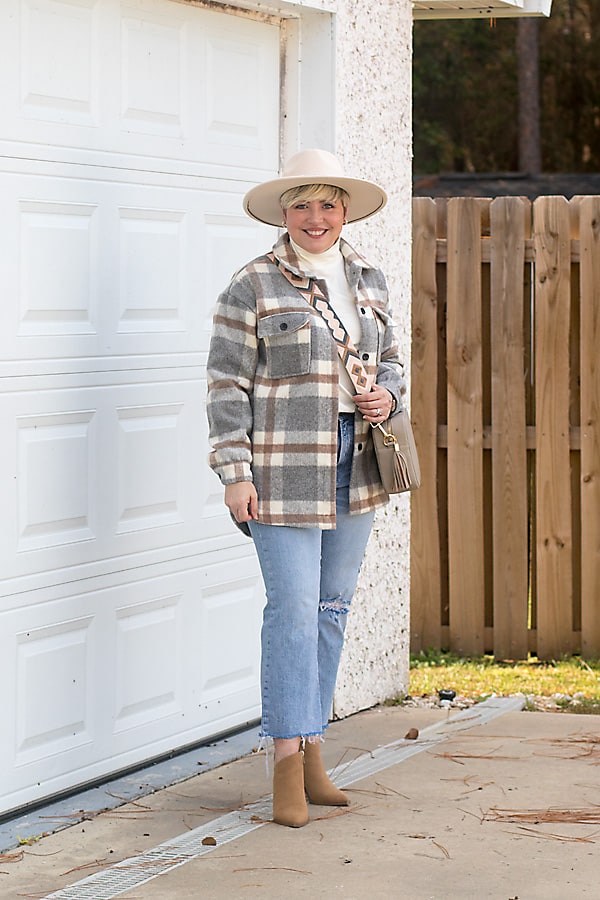 Top Five Best Sellers for January 2023
Leggings
The top 4 best sellers were leggings so I'm just lumping them into one group.
Flameless Candles
I haven't even mentioned these on the blog yet but shared them with my newsletter subscribers and they were a hit! I got some of these flameless candles for our mantel and other places in the house. They have a remote control and timers. I love the glow they create in the evening.
The Oliver Riding Boot
This has been a popular boot recently.
I don't have this one but I love this brand from Amazon.
This skirt comes in lots of colors. I own it in two colors. It's a great skirt.
That's a wrap on the favorites for January. Did any of these posts or products make your favorites list?