Most folks have been in quarantine for at least six or more weeks now. That means it's probably been six to eight weeks since you've had a hair cut or trim.
Lucky for you if your hair grows slow, but if it grows fast or you sport a short style like me, you have missed a cut or two, and you are feeling the effects. I usually get my hair cut every 3.5 weeks.
I've been asked before on instagram for a full view of my cut, so here it is, but keep in mind this is at 7 weeks without a trim. It's usually a shorter version of this, especially in the back at the neckline.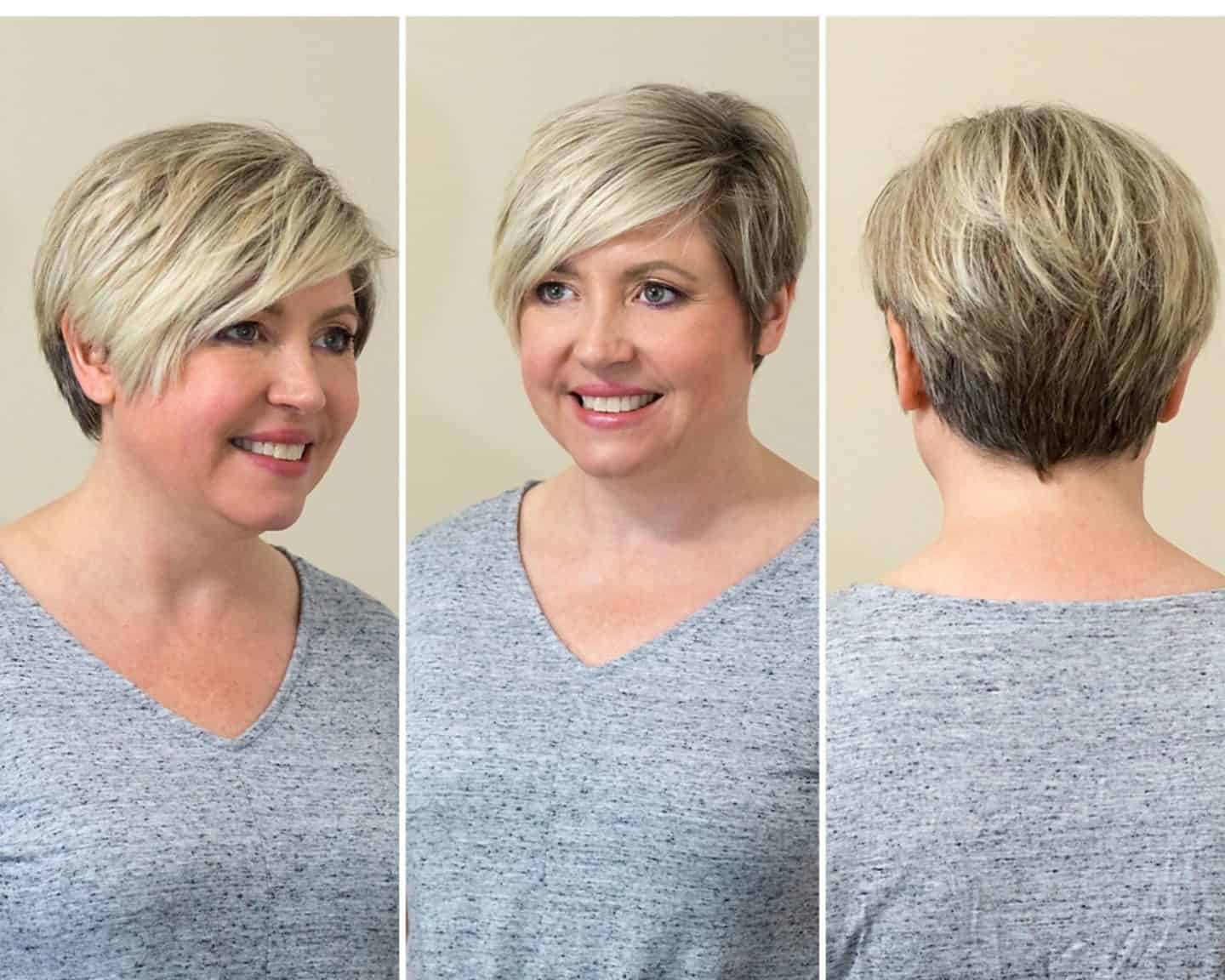 What's a girl to do?
Here are five ways to tame those locks while you are in quarantine, or to file away if you ever decide to skip the salon and grow your hair out. (Even if you decide to grow your hair out, I recommend frequent trims when you can get them to help it stay healthy and to guide it into the next style.)
5 Ways to Style Your Hair While It Grows Out
1- Wear a headband.
Headbands can help defer attention away from roots that need a touch up and keep heavy locks in place. This is an open headband that sits on top of the head.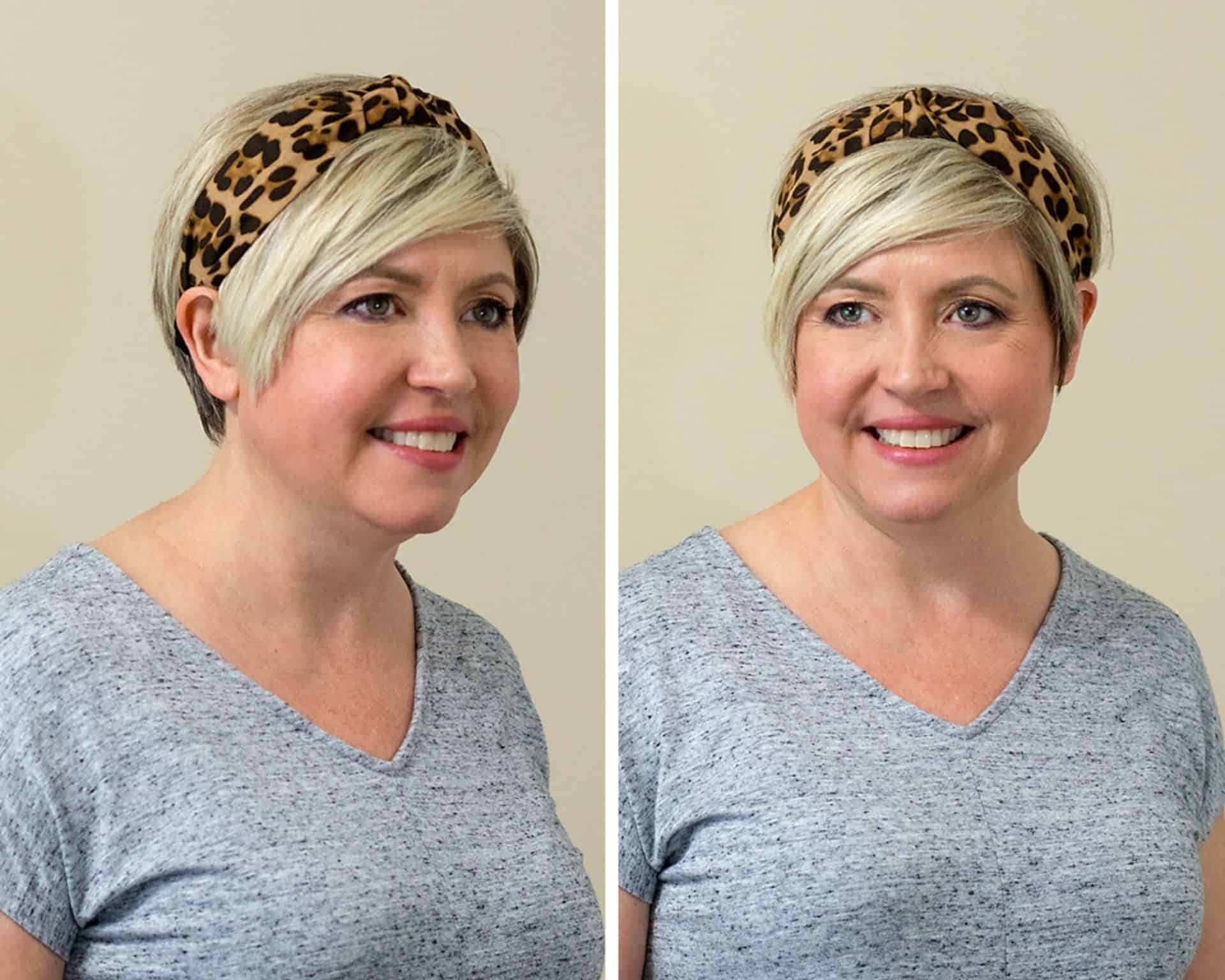 Headband- Amazon
2. Try a head wrap to style your hair while it grows out.
Another style headband is a cloth band with an elastic in the back. I like to slide these on and then pull out some of the hair and let it fall over the band, especially when my hair is longer.
Make your own head wrap or head band with a scarf.
A large square scarf works best. I folded mine into a rectangle, brought the ends to the front, crossed them to the back and then tucked them in. A scarf can be worn many ways in the hair and is great for covering up more of the hair.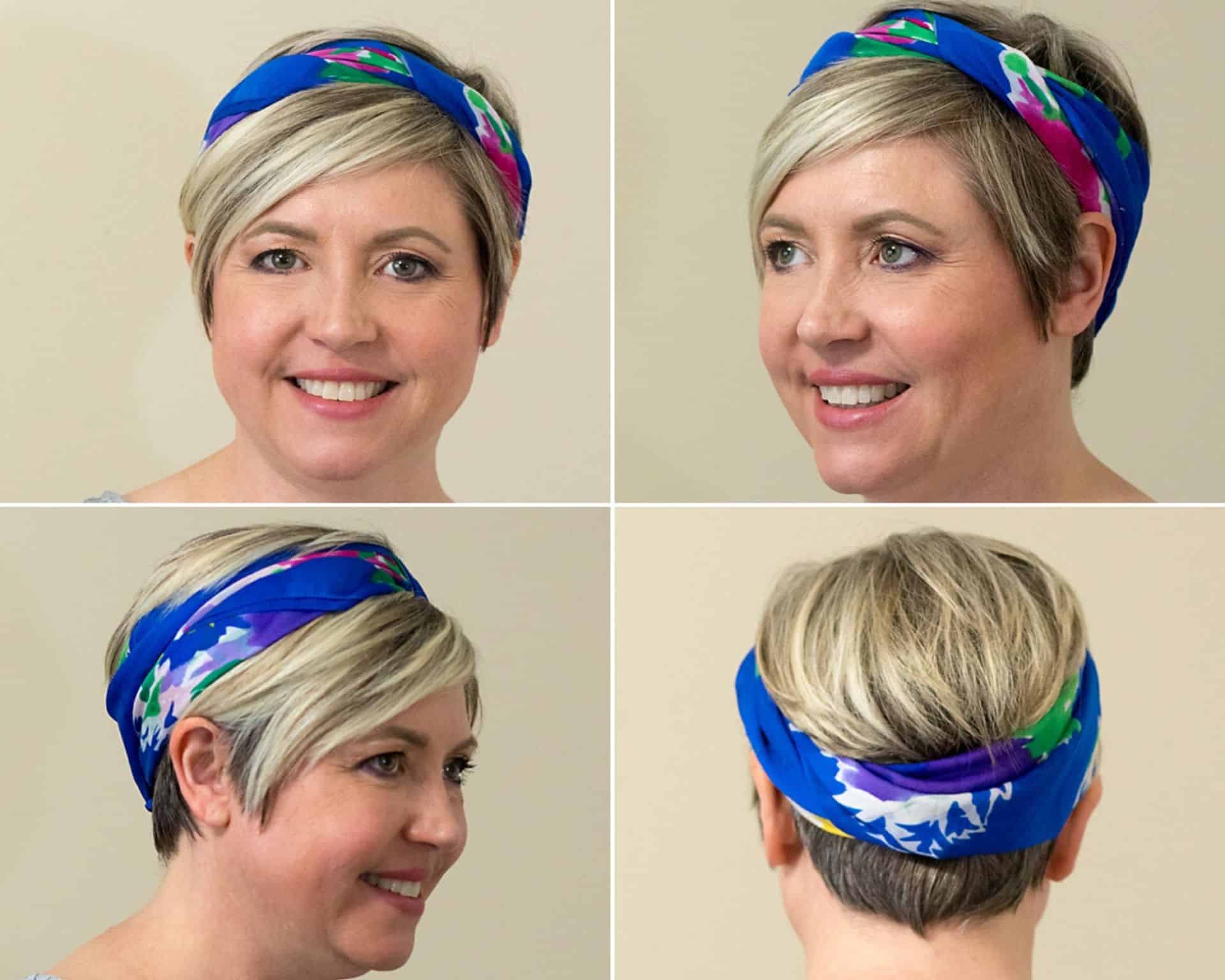 3. Twist your bangs to the side
Secure with a pretty pin or barrette to tame your hair while it grows out. Hair accessories will be your best friend during a grow out.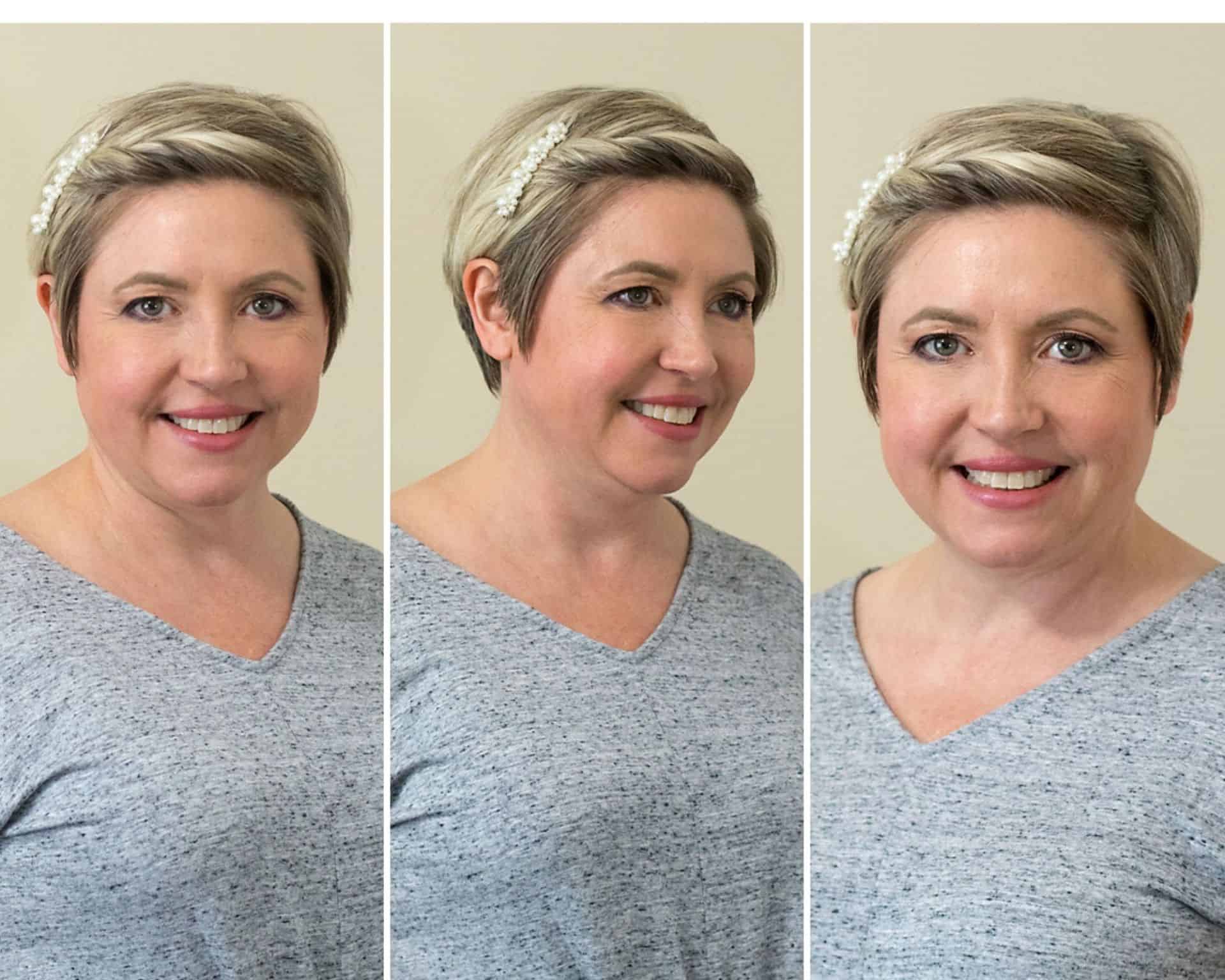 pearl pin- Amazon
4. Try something different.
Curl your hair if you don't usually curl it. My hair is super thick and board straight, so we are using "curl" loosely here. I'd have to invest in some different products and curl it more often to achieve a curly look, but I did manage some loose waves.
Try a different way to style your hair while it grows out. You never know what you might discover.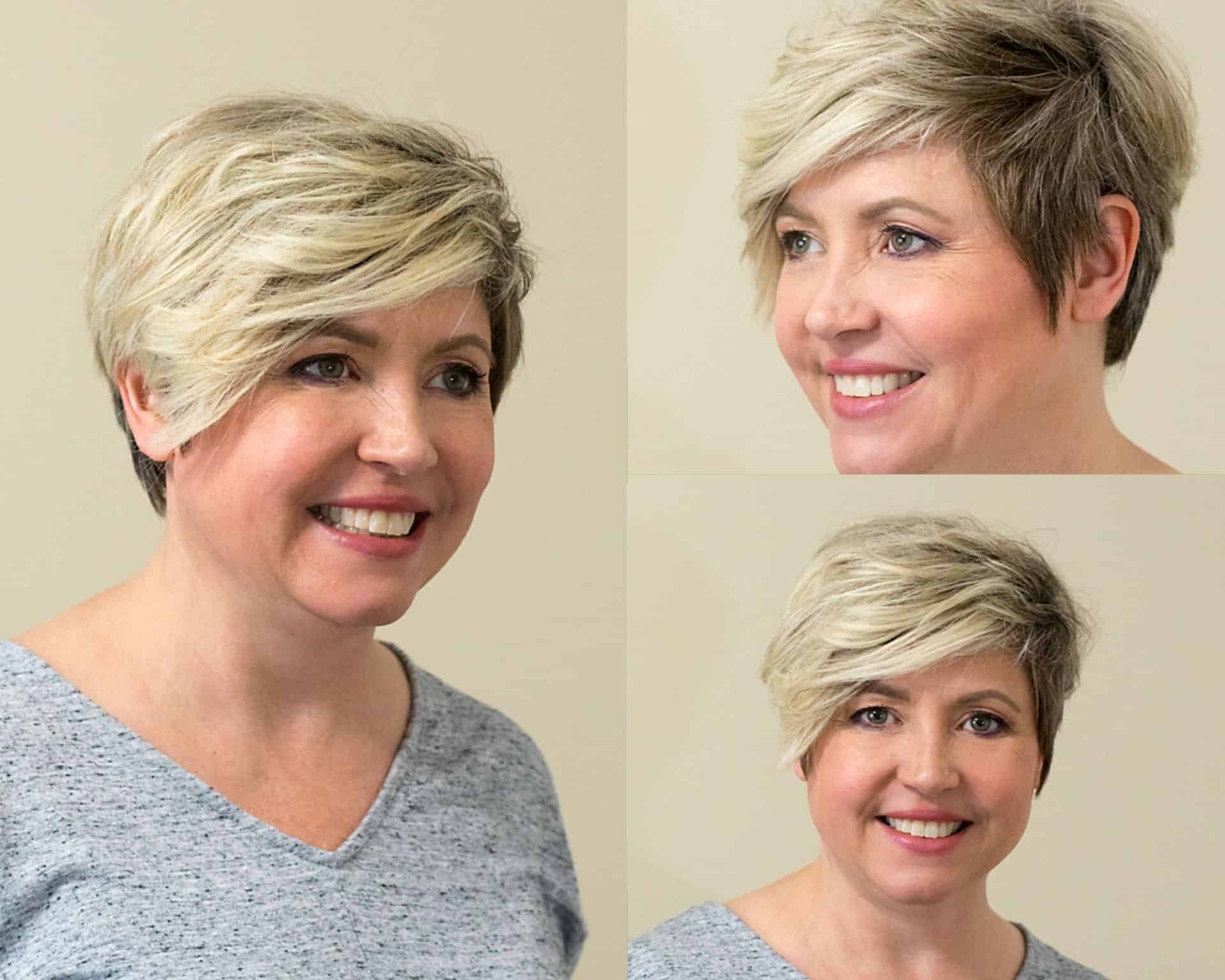 5. Change your part.
This might not work for everyone and you might have to work at this for a few days, but changing your part can give overgrown, heavy hair some new volume.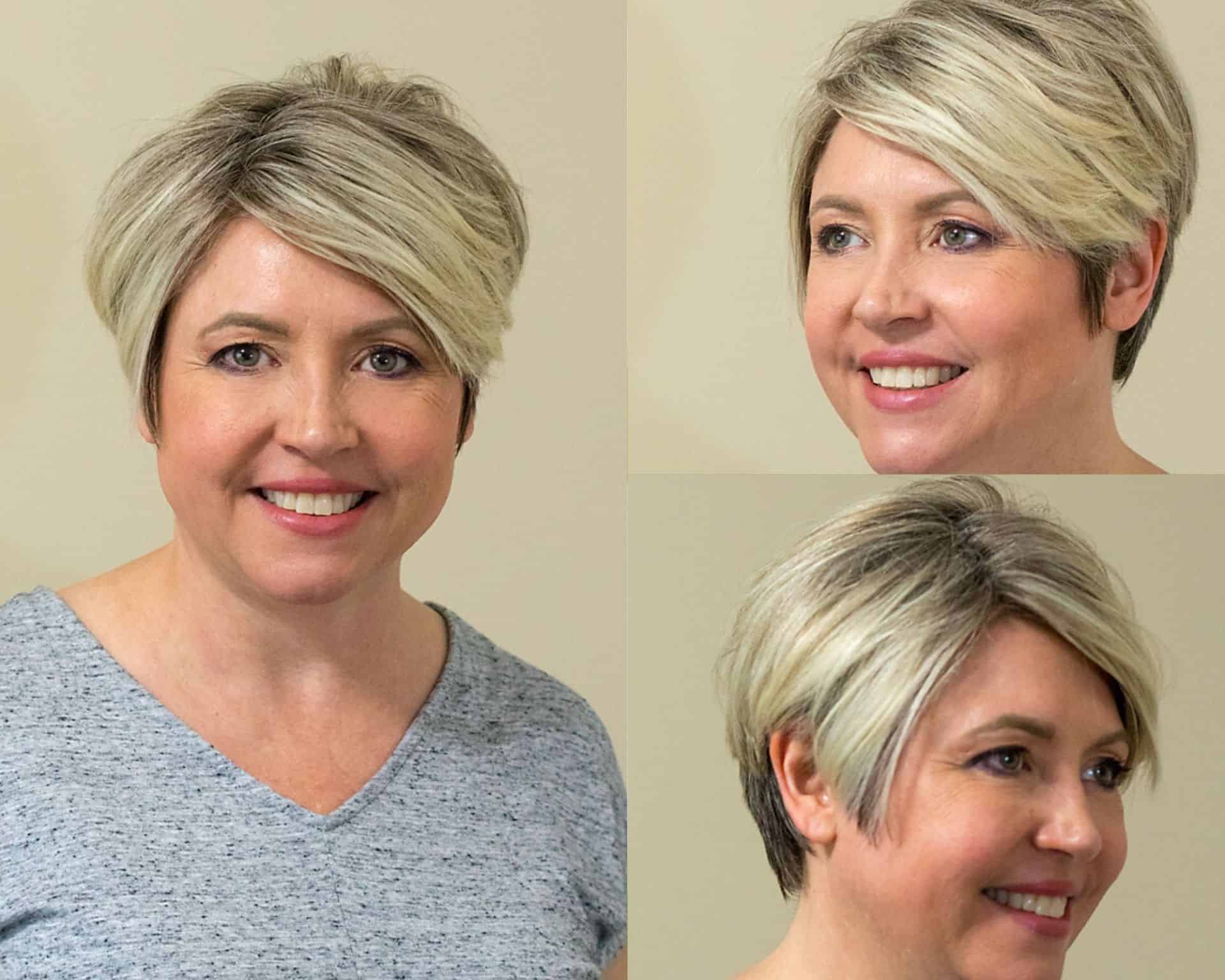 When all else fails, you can grab a hat. Be sure to check out How to Look Good in a Hat.
You may also like: 6 Tips That Can Help Your Hair Always Look It's Best
---
---