Last week we explored flannel and this week we are taking a look at another one of winter's cozy material- fleece.
Fleece is the sheep's wool coat, but the kind we are talking about is the fabric many blankets, pajamas, robes, and jackets are made of. Fleece is a man made material of polyester, and sometimes made of plastics. The polyester fibers of the material are made by heating petroleum and petroleum derivatives to form a syrup that hardens and makes the fibers. Sounds kind of gross to me, so I'm just going to think about how light it is to wear and how cozy it can be.
In all seriousness, it might not be the best choice for the environment since it isn't biodegradable and it's possible that fibers of plastic are being released into the water every time you wash it. Hmm.. I didn't know this until I did some research for this post but I'm going to go ahead and proceed. You can make your own decision about whether or not to purchase fleece items.
Fleece's light and cozy properties make it a great choice for pajamas that are super soft and warm. Here is a fun pair of pjs for lounging around in during the upcoming season.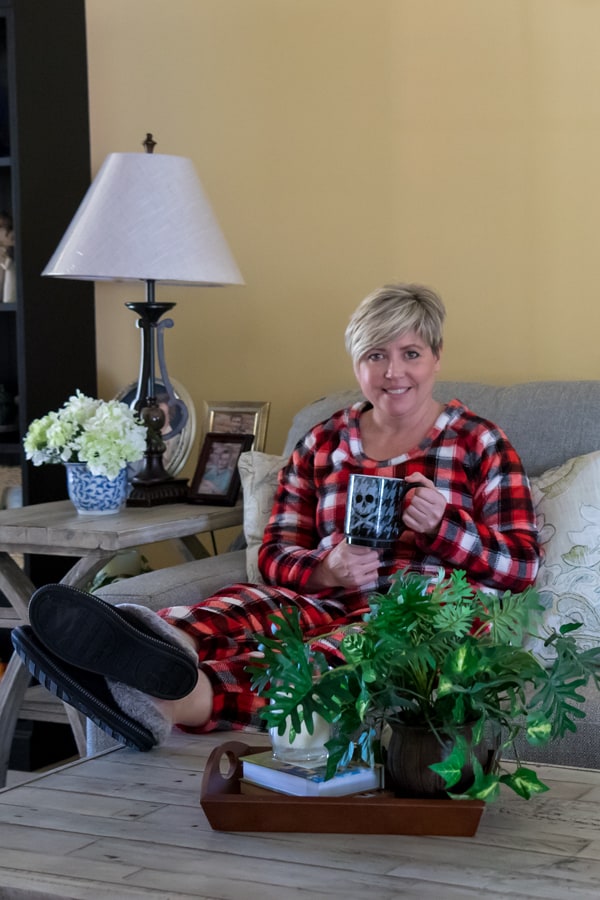 Pajamas- Amazon; slippers- Sketchers via Amazon; mug- similar
Fleece is also a popular choice for sportswear and outdoor clothing. Two of the most popular companies for fleece outerwear are Columbia and Patagonia.
I picked up this Columbia jacket last year while Christmas shopping. Yes, I shop for me as much as everyone else, lol. A jacket like this is perfect for throwing on with athleisure and sporty casual looks.
Jacket- Columbia via JCPenney; similar; shirt- Old Navy; similar faux leather leggings- Hue via Amazon; socks- Amazon; boots- Target; option headband- Amazon
Shop fleece:
What are your thoughts on fleece?