Hey there! Happy Friday! Here we are with almost a whole week of February behind us. I'm kind of glad to have January over with. It always seems to last an eternity! Even though it was long and difficult, there were still some bright spots and favorites from January. Here are the top ten posts and products of January.
Top 10 Most Viewed Posts of January
The most viewed- Things I'm Loving in January I'm still loving those things!
What I Wore Lately: Winter Fashion For Women Over 40 A review of outfits I actually wore in December and January.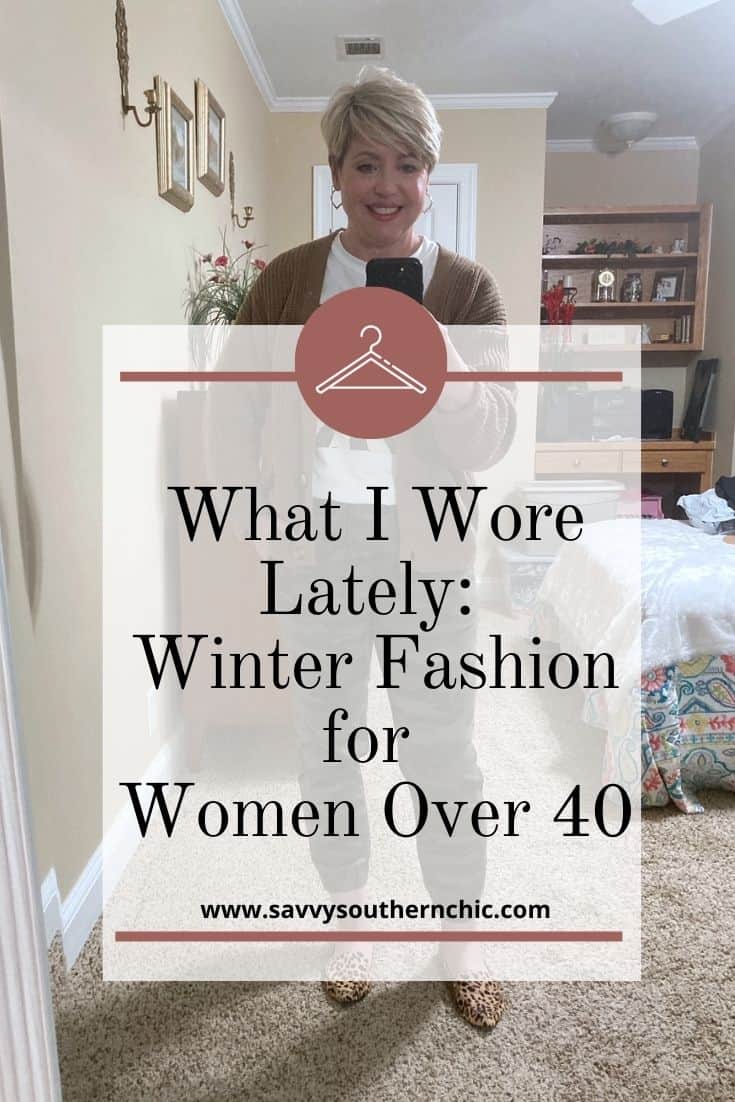 Things That Worked Well for me in 2020 Habits and routines I established in 2020 that I'm continuing this year. Also, how I grew my eyelashes longer!
December Amazon Prime Purchases It's always so much fun to see what everyone purchases from Amazon. I discover so many things I "need" when I see others posts.
5 Easy Ways to Tame Your Hair While It Grows Out This is a post from last April. It's gotten a lot of attention from Pinterest lately. I guess people are searching for ideas since many salons remain closed due to COVID spikes.
10 Lovable Fashion Posts and Products of 2020 to Peruse Now The most viewed posts and top purchased products of 2020.
5 Cute Casual Valentine's Day Outfits to Make the Day Special I asked my Instagram audience in stories if they would be wearing a special outfit for Valentine's Day and 68% said NO! Hmmm… this post is still in the top 10 for the month.
My Amazing Health and Fitness Journey in 2020- I'm still keeping up with this program that totally reset my weight loss, energy and workouts.
My 10 Favorite Amazon Purchases of 2020 More Amazon love!
How to Wear Neutral Colors: 3 Chic Neutral Color Outfits for Winter There is something so soothing about a neutral color palette.
Now for the really fun stuff-
Top 10 Purchased Items of January
Remember, this is kind of a guess because my analytics don't really tell me what you bought, just which product or link led to a sale. It was a good month for me, especially since lots of people spend a little less in January, and as always, I'm grateful for you shopping my links!
1 Athletic Works Women's Athleisure Plush Hoodie This was the top seller! If you missed it, go get one. It's just that good. It's pictured above in the Things I'm Loving in January post. This option is available too for $12. The neckline is a little different.
2 This wood block/tiered tray coffee inspired Star Wars block led to a big sale at etsy. It was linked up in my post about the Star Wars tiered tray we made for my husband's birthday. Here's more fun coffee/Stars Wars stuff at etsy.
3 Locryz Womens Color Block Long Sleeve Round Neck Shirts Pullover Sweatshirt Tops This turned out to be a favorite here and on Instagram.
4 CRZ YOGA Women's Lightweight Joggers Don't forget to check out 3 Ways to Wear The Best Women's Joggers.
5 Road trip sneakers with leopard trim– I have really enjoyed wearing mine! They are also pictured above with the hoodie outfit.
Here are the remaining five of the top ten sellers. All things I own and love.
Victoria Emerson Emerald Cut Pink Crystals on Natural – Vegan • Sold Out
Lash Enhancing Serum Duo • neuLash • $95
Amazon Essentials Women's Short-Sleeve Scoopneck Swing Dress • $14.81
St. Jubileens Women Roll-Up 3/4 Sleeve Plaid Shirt Tunic V Neck Casual Pullover Blouses Tops • $19.99
Classic Vertical Happy Planner – Define Your Passion – 12 Months • $37
Just for fun- Here's my top Instagram post of January. Are you following me on Instagram? I'm working my way to 5,000 followers this month and would love it if you followed me and shared my insta content with others.
Have a great Friday and an awesome weekend.
Linking up here: