Hello and welcome back for another edition of Fashion A to Z. Today we are discussing the various styles of the neckline and what body types they flatter. There are numerous styles of necklines so this discussion will be divided into two parts- one this week and the remainder next week.
The neckline is the top edge of a woman's garment at or below the neck, used with reference to its height or shape. Below are seven common neckline styles.
1 Boatneck– This neckline passes just under the collarbone. The style originates from sailors in the French Navy dating back to 1858, who wore the 'marinière' style so they could easily escape the garment should the need arise in an emergency. The boatneck's incorporation into modern fashion is credited to Coco Chanel, who introduced it into her fashion line just before World War I in 1917. It was quite the statement at the time as it broke away from the so-tight-you-can't-breathe corsets of the era and welcomed in a more relaxed look for women. A boatneck flatters a small to medium bust, the pear shape and those with slender shoulders. It's one of my favorite styles!
2 Cowl neck– a high, loose fitting collar that drapes. It's most common in sweaters, but it can also be a low hanging neckline on a blouse. The collar creates a bunched up circle of fabric. Great for smaller busts and wider hips, apple and pear shaped bodies. The cowl neck can also minimize large busts. Stay away from this neckline in the higher version if you have a short neck.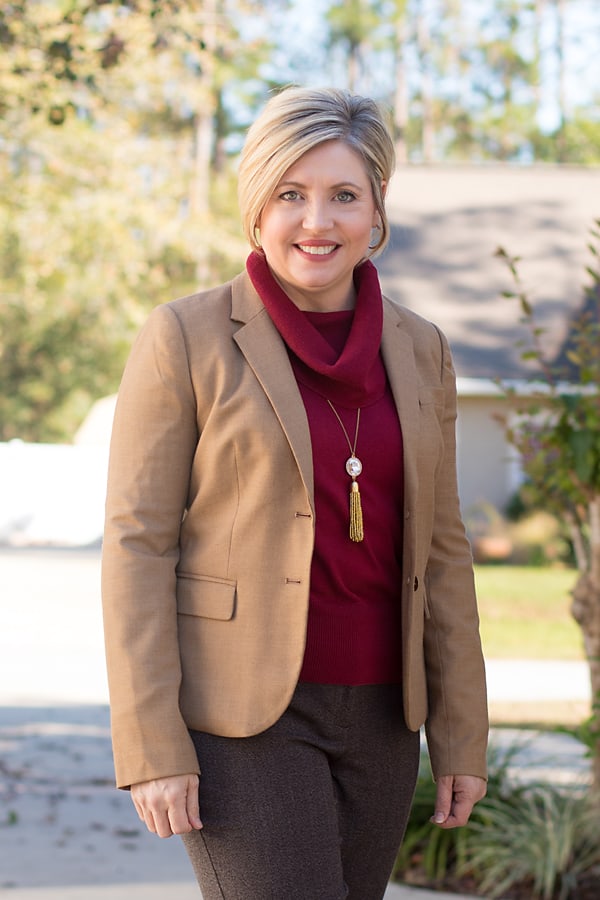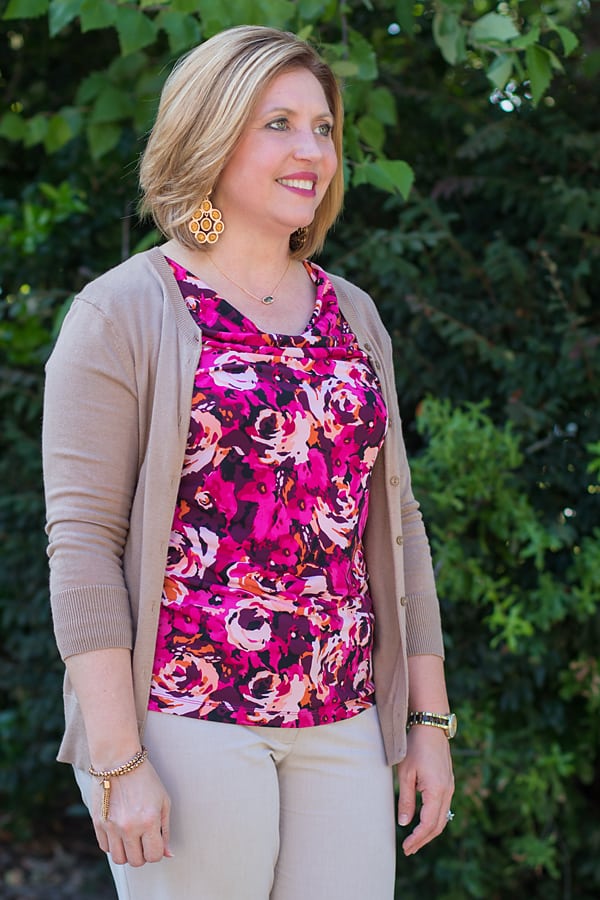 3 Crew neck (or round neck) – A round neckline that comes up higher and closer to the neck. It flatters a small to medium bust and a long neck and wide shoulders. Women with short necks or round faces may want to avoid these.
The name "crew neck" comes from the crew that operates a ship, and oarsmen and boatmen popularized a style of simple white t-shirt.
The t-shirt evolved from undergarments used during the 19th century when the one-piece "union suit" was split into two garments. Miners and stevedores mainly wore them for convenience in hot environments. As time went on, farmers and agricultural workers adopted the basic crew neck because it was comfortable, easy to wash, and inexpensive to buy.
In 1913, the United States Navy began issuing a basic white crew neck t-shirt as a required undergarment to be worn under their uniforms. The crew neck t-shirt eventually became fashionable to wear after a day of work, or at work parties when sailors didn't want to change out of their uniforms.
1938 Sears began advertising them for 24 cents per shirt. The only differences were that the retail giant nicknamed these as t-shirts due to their "T" shape.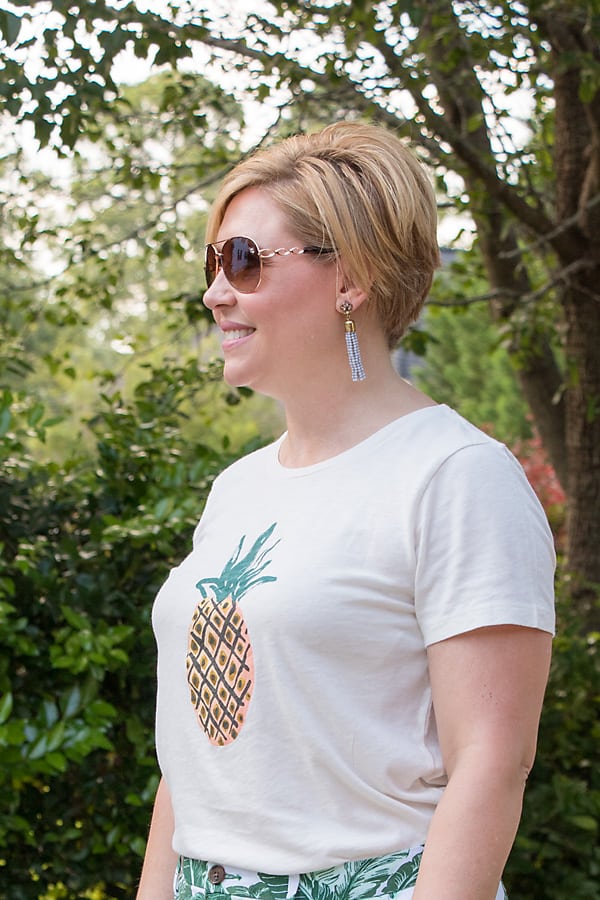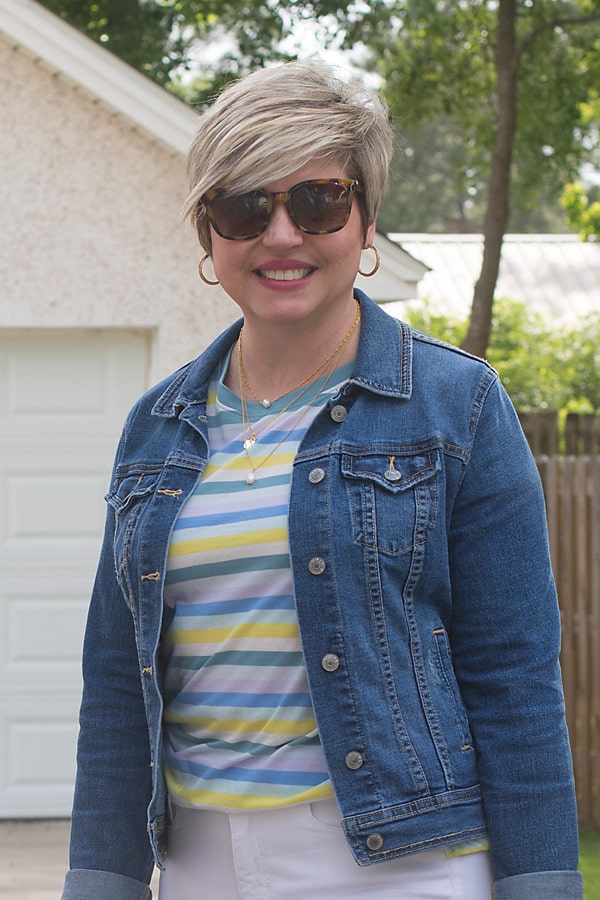 4- Gathered– gathered around the neck with a plain band or an elasticized casing or a drawstring casing. It usually has a v neck or a u neckline with either, ruching, gathering or casing done to contain the fullness around the neck. Suited for small busts and pear shapes or anyone who wants to draw attention to the top half of the body. Add some volume up top.
5- Halter– the dress or top comes inwards from the bust line leaving the shoulders bare while encircling the neck. Halters showcase the shoulder and draw the eye up and are great for creating a balancing effect.
Halters were first seen as a dramatic neckline on formal gowns in the 1930s. The halter top appeared again during the 1940s, this time on the beach as part of a two-piece bathing suit popularized by movie stars. The simplicity of design made the halter top easy to make at home, and the small amount of fabric required made it a good choice during World War II when the demands of war limited the supply of cloth. Perhaps the most famous halter dress is the one worn by Marilyn Monroe in 1955 in The Seven Year Itch.
I'm pretty self conscious about showing a lot of skin, but I favor a halter style top over a scoop neck tank any day.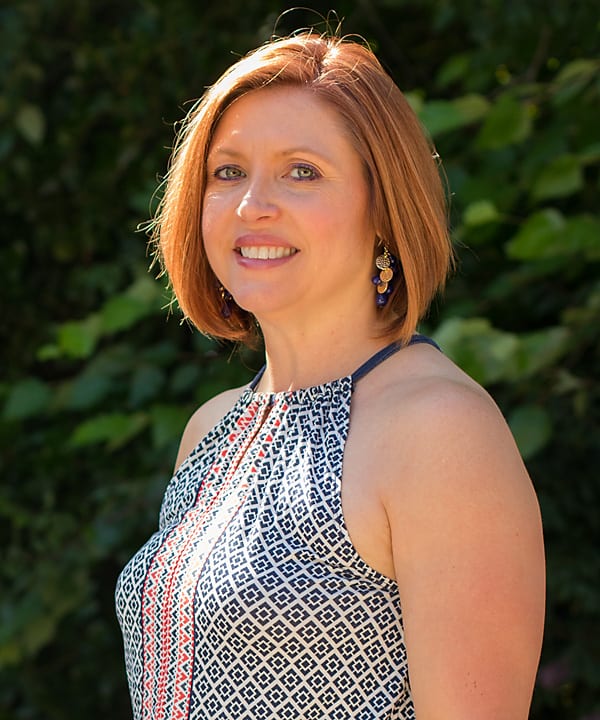 6- Turtleneck– Popularity if this top comes and goes. It's a high style that hugs the neck, which is generally unflattering for women with a shorter or wider neck. This is a lovely style for anyone with a slim long neck and narrower shoulders. Great for pear, rectangle and apple body shapes.
In the 1800s, the turtleneck was a highly functional favorite among the working class. In the 1860's, English polo players incorporated the top into their sport dress, hence the British term "polo neck" when referring to the turtleneck. In the 1940s and 1950s the modern day silhouette of the item was formed and worn most notably by Jayne Mansfield. The turtleneck went from working class to seductive bombshell attire.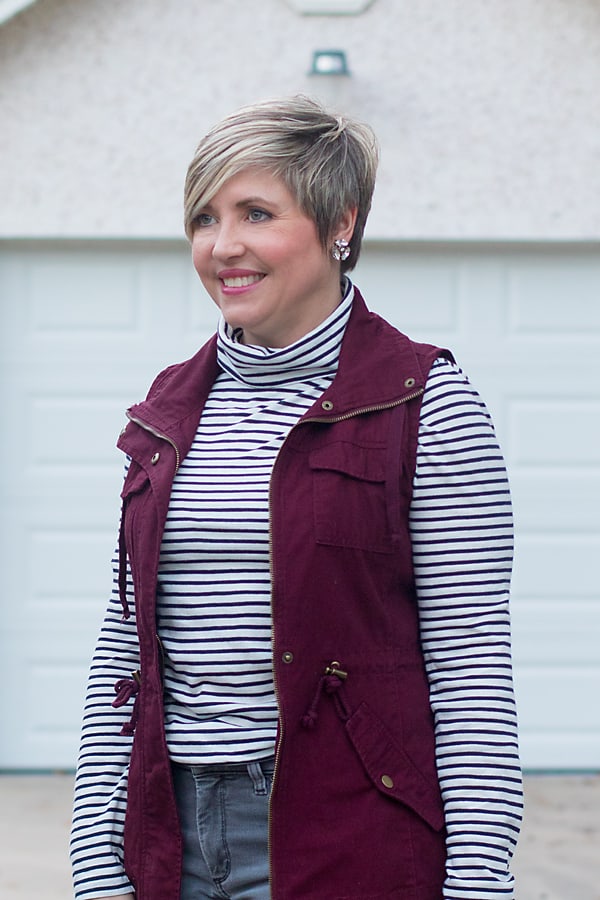 7 V-neck- Another one of my favorites. This neckline plunges to a v shape. It flatters a small to large bust, petites, apple, athletic and curvy shapes. A range of shoulder types from small to wide can wear this. It just all depends on how deep the "v" is.
What's your favorite neckline?
Enjoy more of the fashion A to Z series by clicking here.
Get posts delivered daily (or as published) to your inbox or subscribe to my weekly newsletter for a summary of the week's post and subscriber exclusive content. Be sure to check your junk email too. If you already subscribe and you are missing them, check your junk mail.