Hello and welcome! Where did September go? We are now heading into the last stretch of the year, the last three months! Are you ready?
I like to look at what posts did well for the past month and what items sold well. It tells me what type of content resonates with you. You seem to like these posts too because they typically make their way into the top ten every month. It gives you a chance to see what you might have missed and what others liked. We all like a little validation, right? It's the power of social influence- if someone else likes it, we might like it too.
The Most Viewed Posts of September
The 2021 Fall Fashion Trends to Lean Into If You Are Over 40
These are trends anyone can wear, regardless of age, but sometimes we question trends as we age. Dressing your age isn't as important as dressing for your body type and personal style. If you are still a little apprehensive of trends because of age, this post is for you.
7 Cute Fall Shirts to Instantly Step Up Your Outfits
Fall Style can be tricky in early fall when it's still hot, but these shirts will help you add fall flair while waiting for sweater weather to arrive.
Simple But Elegant Dresses to Wear As A Fall Wedding Guest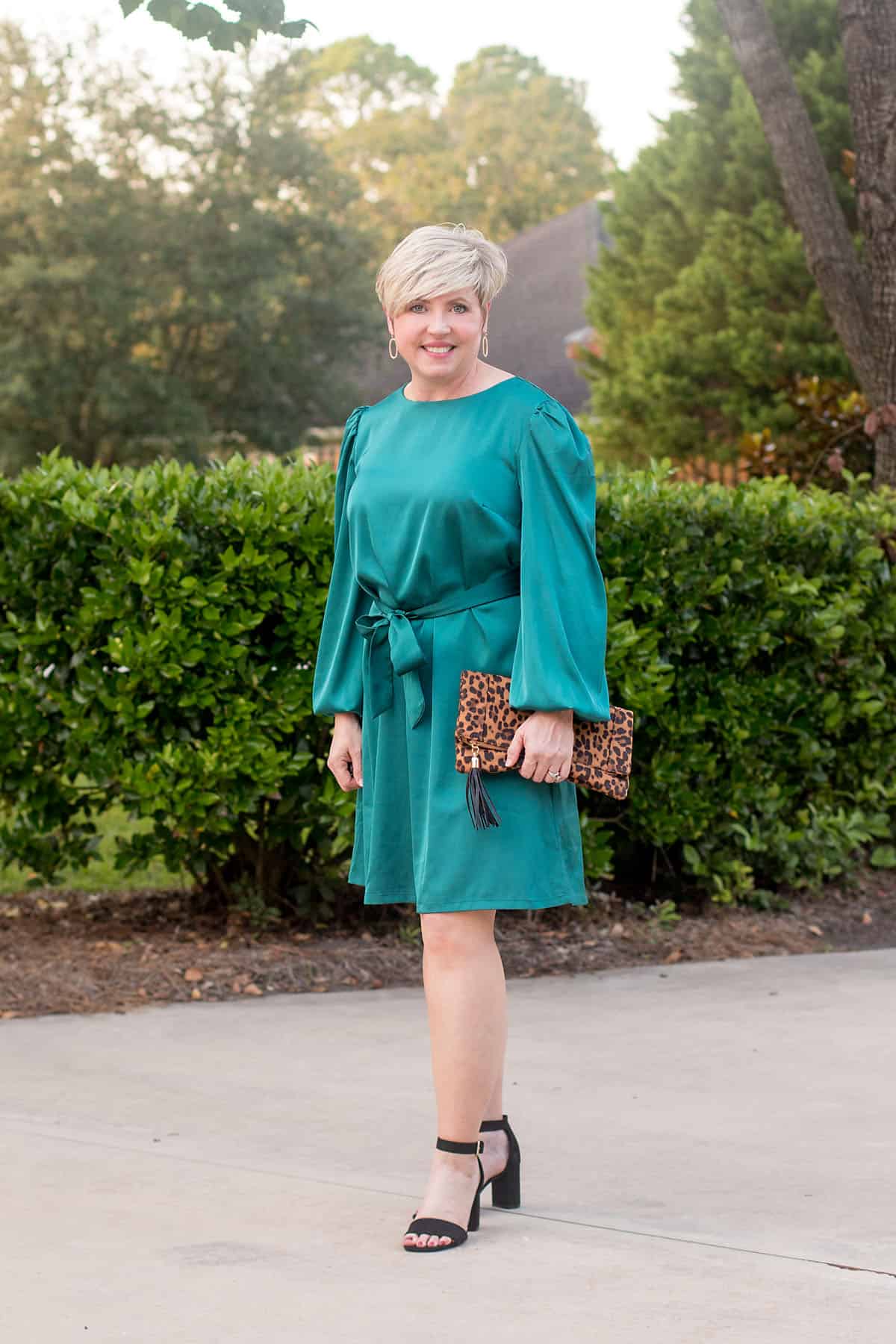 It seems like we also question ourselves on what to wear when we have a special event to attend. If you have a fall wedding on your calendar, check out these dresses and tips for what to wear to a fall wedding.
5 Easy Ways to Tame Your Hair While It Grows Out
Have you decided to grow you hair back out for the cooler weather? Or still avoiding or making less trips to the salon because of COVID? Check out these tips for growing out short hair and still maintain a chic appearance.
What I Wore Lately: Work Wear for the Office
Heading back to the office this fall after a stint of teleworking? Use these outfits for inspiration.
Cute Flats and Ankle Boots for Your Future Comfortable Chic Looks
We all want comfortable shoes that are still stylish. Sometimes you think comfortable shoes and have visions of thick sole, block style orthopedic shoes that have zero appeal. You don't have to resign yourself to those. This round up of flats and low heel ankle boots offers comfortable choices that you can wear with all your fall outfits.
14 Things You Need In Your Fall Wardrobe
These basic fall essentials will mix and match to create all the fall outfits you need.
Shopping for jeans can be frustrating. Finding the perfect pair of jeans can be like looking for a needle in haystack. Start with these tips in mind and half the battle is already won.
What I Wore Lately: Work Wear Outfits
These post always do well, regardless of whether they are casual or work wear. It's just nice to see "real clothes" on "real bodies" instead of runways and models.
Simplify Your Fall Closet with a Capsule Wardrobe
All about why I like the GYPO capsule wardrobes so much.
The Top Ten Products of September
Target Floral Print ¾ Sleeve Button front Top
This top, featured in my 7 Cute Fall shirts post, was the best seller. It's got all the fall colors and a little boho vibe. It's smooth and comfy and lightweight for warmer climates. I tried it in a small, but needed XS, so I'd say it runs large.
Goodthreads Fluid Twill V Neck Ruffle Top
This one was also in the post on tops and I featured six ways to wear it on Instagram. The twill isn't as heavy as you normally think of, so the top is lightweight and comfy. This is such a pretty print.
Caslon Corduroy Utility Jacket
This is a soft, lightweight jacket and I'm looking forward to wearing mine as the temps drop. It's back down to Nsale prices. It's more of a cropped length, but it's perfect for petites.
This is a soft, comfortable skirt in a polyester/rayon blend with an elastic waist. It's an Amazon favorite and comes in 15 colors! Many of the colors are suitable for fall. Pair it with boots and a denim jacket.
Calvin Klein Floral-Print Pleat-Detail Shift Dress
A pretty fall print perfect for a fall wedding.
Amazon Puff Sleeve Short Sleeve Sweater
This one gets great reviews and come in over 30 colors!
A cute trendy piece to add to your fall wardrobe.
Such a good piece for lounging and running errands without having to change. Throw on a denim jacket or cardigan and wear this on warm fall days.
High Rise Knit Drawstring Ankle Pants
I shared these on Instagram. This will be the best $20 ever spent. These are so soft and comfy and can be dressed up or down.
Button Front Cable Stith Cardigan
Shorter button front cardigans are trending, as well as cable knits. This cardigan does not disappoint. Chunky, but not heavy to wear.
I hope you have a great weekend.
Linking up with Friday Favorites.