Happy Friday! Happy November! Happy Holiday season! It all seems to kick off with a bang when Halloween passes and November arrives. Today we are taking a look at reader's October favorites- the top ten most viewed posts and most purchased products.
Favorite Posts of October
These are based on the number of views in my analytics. Saturday Steals and Deals was the most viewed, but I republish it every Saturday with the sales of the week, so I excluded it from the count.
The Best Posts and Products of September This countdown and review always makes it into the top ten. There is just something fun about knowing what everyone else loved too. Excluding the sales post, it was the most viewed.
What I'm Loving Lately: All the Fall Things This one was published later in October and still made it's way to the top third of the list!
5 Easy Ways to Tame Your Hair While it Grows Out This post still gets a lot of organic traffic and traffic from Pinterest.
What to Wear with Grey Jeans- 25+ Grey Jeans Outfits I originally published this post in October 2020. Grey jeans outfits are still popular for fall and winter and with ultimate grey being one of the 2021 colors of the year, this post is worth revisiting. I updated it and republished it this year and it was an October favorite.
Fall Colors to Wear 2021: Easily Pump Up Your Dull Fall Wardrobe Now The fall 2021 colors are so bright and fun!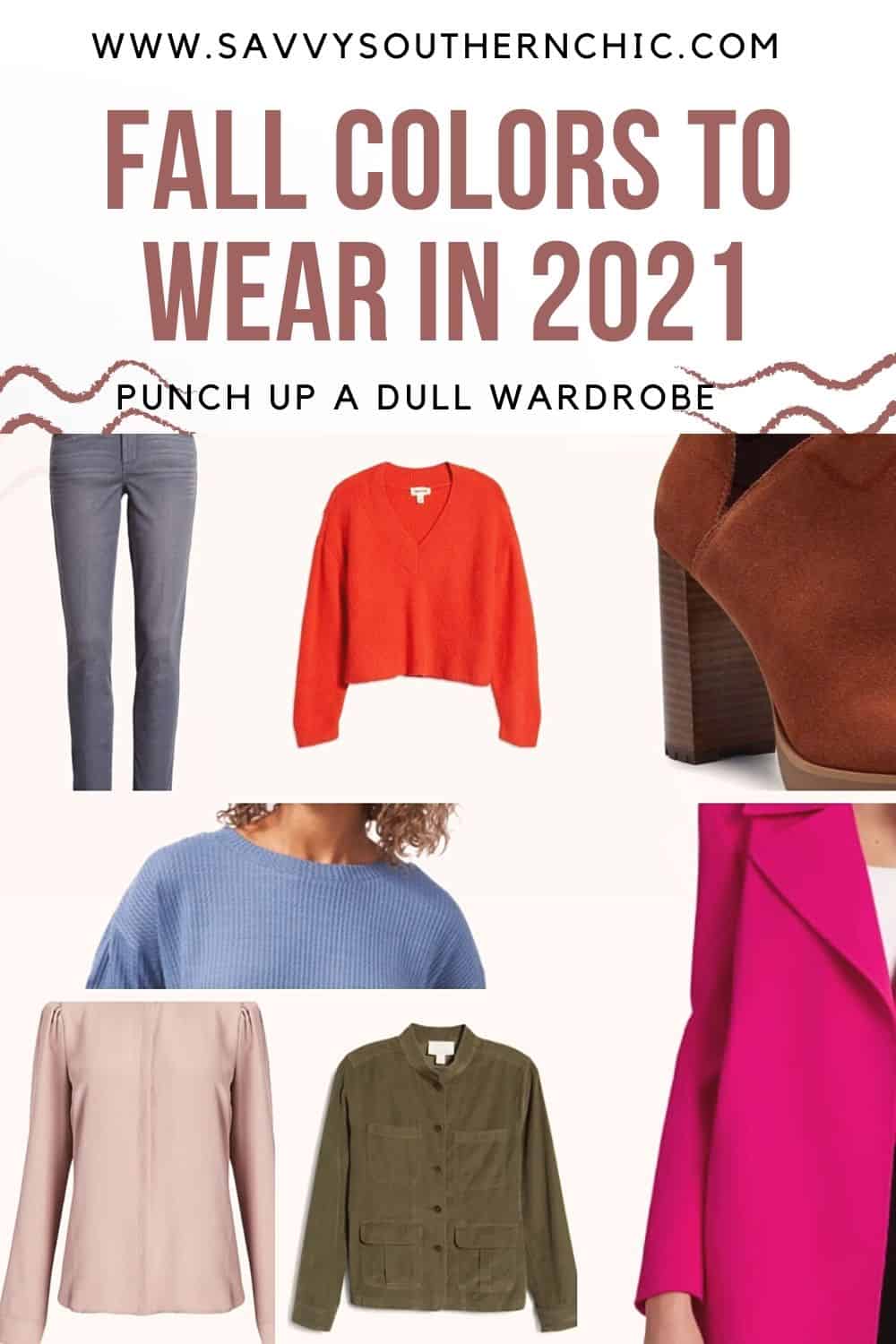 What I Wore Lately: Early Fall Work Wear The outfits I wore to work during the early part of fall.
Friday Favorites: What I'm Currently Loving I struggle to put these posts together sometimes, yet they are always favorites. It must be the curiosity factor.
What I Wore Lately: Outfit Inspiration These are always popular posts. It's nice to see real clothing on real people, right? Not runway models in outfits that aren't practical for the real world.
Cute Thanksgiving Outfits You Can Enjoy The Day In My feelings would have been hurt if this had not been a favorite, haha. I had so much fun putting this together. There's a variety of outfits from casual to dressy.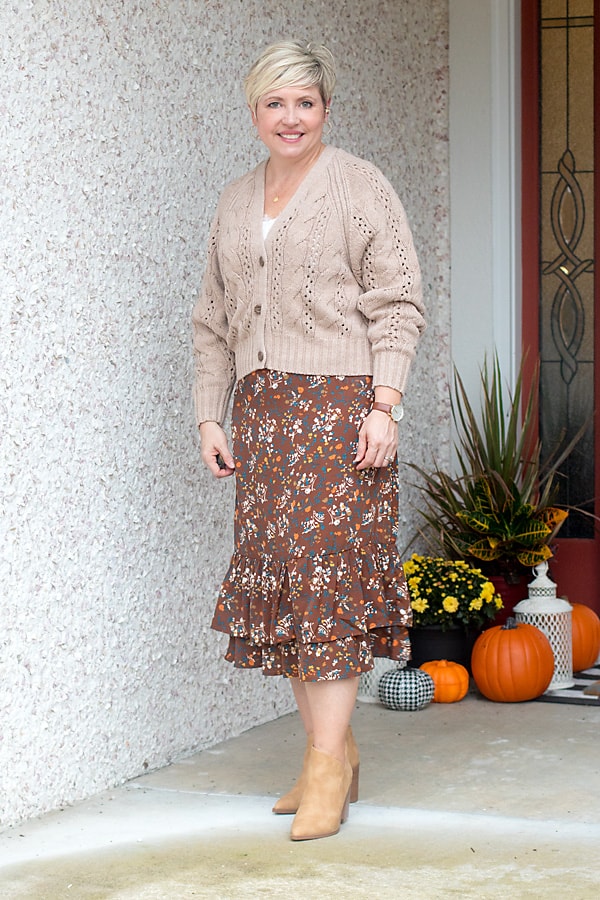 September Prime Purchases: Amazon Clothes and Shoes Prime purchases posts are a lot of fun. What I buy from Amazon can vary so much from month to month. September was about clothes and shoes.
October Favorites: The Top Ten Most Purchased Products
I don't know exactly what you buy or who buys it. I see what was clicked the most and what led to a purchase of some kind. That data determines this list.
Twill Long Sleeve V-Neck Ruffle Top
Corduroy Utility Jacket This keeps randomly going in and out of stock but it's perfect for fall if you can get your hands on it.
Soft-Brushed Faux-Suede Sneakers for Women These are just the cutest and the taupe color goes with everything.
Women's Flutter Short Sleeve Blouse – Knox Rose Target items are always favorites.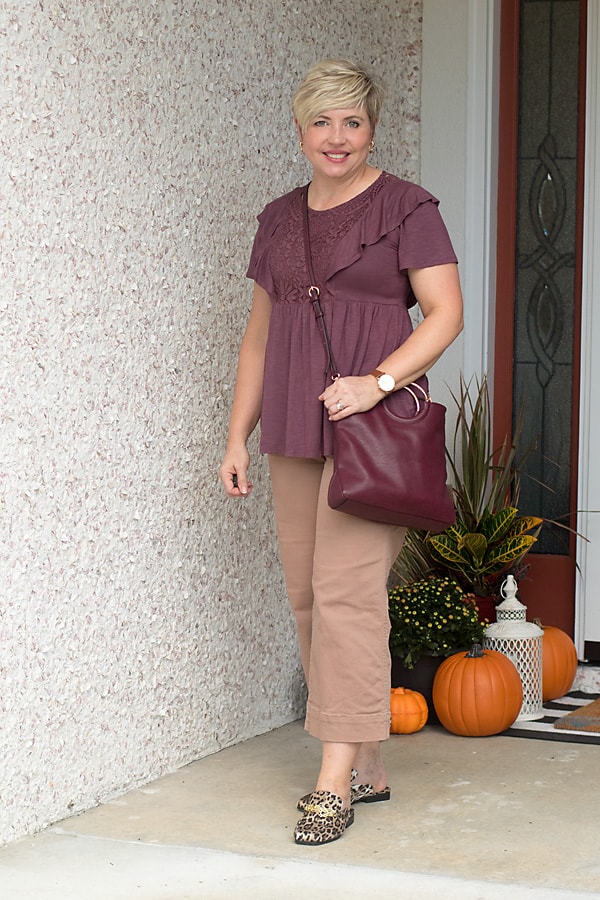 NATCO Checked Pumpkin Truck Printed Nylon Rug- Who can resist old trucks and buffalo checks?
The remaining five items of the top ten:
Women's Button-Front Cable Stitch Cardigan – Universal ThreadTM • Universal Thread • $29.99
Crewneck sweater in extra-soft yarn • Sold Out
Women's High-Rise Knit Drawstring Ankle Pull-On Pants – A New DayTM • A New Day • $20
Allimy Women Summer Casual Split V Neckline Chiffon Blouses Loose Tunic Short Sleeve Tops • $22.99
Linen Joggers • Caslon • $59
Did any of your favorites make the October Favorites?
Have a great weekend! Linking up here